As Autism and Special Needs parents, we're good at a great many things. We're relentless, devoted, loving, kind, compassionate problem solving caretakers, among other things. One of the things that many of us are absolutely terrible at, myself included, is asking for help. 
I've written about this many times see A few ways you can help a special needs parent as an example.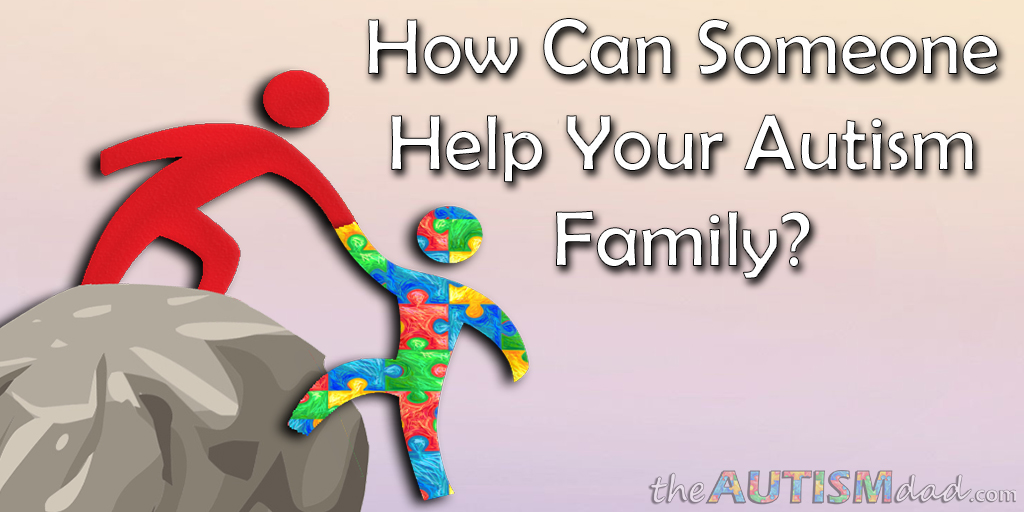 In the past, I've always shared ways that historically have been helpful to many families out there but I think it's really important that you speak up for yourself and share how someone could help your family.

Doing will likely be uncomfortable but it's so important because I think people are often at a loss as to how they can help families like mine and yours. 
I think it would be a fantastic idea for everyone to share ways that someone could help their Autism and/or Special Needs family. 
Sometimes people need ideas because trying to help someone can be intimidating, especially in really complex and challenging situations like Autism parenting. 
It would be really helpful if you could share some ways that someone could help your family. This is a great way to put ideas out there and it's also good practice for those of us who struggle when it comes to asking for help. 
Please leave your thoughts in the comments below. 🙂