Okay, I've talking about these loud cannon blasts that have been happening almost every day.  They happen in the afternoon, evening and in the wee hours of the morning. For example, the one that just went off and woke me up.
Lizze actually called the police yesterday morning because there were two blasts around breakfast time.
She called the non-emergency line and explained what's been going on and apparently we aren't the only ones complaining. 
The problem is that they can't locate the source of the explosion.

We know the general area because smoke can be seen rising above the treeline, after each blast. We're really close to whatever is being set off. 
A few of my neighbors have said that there's some dude with a cannon and he has been firing it off lately. 
Not that I'm an expert but a cannon  being fired sounds just about right. 
Anyway, the police were supposed to come out yesterday and we were going to point them in the right direction.  However, they never showed.
I imagine that this is what it felt like, sorta, to love during the American Revolution or the Civil War.  Cannon blasts in the background were probably relatively common. 
This is become pretty friggin annoying and I'm pretty sure that it's not legal to fire off a cannon, within the city limits.
At least stop firing the damn thing at night.  Some of us are trying to sleep.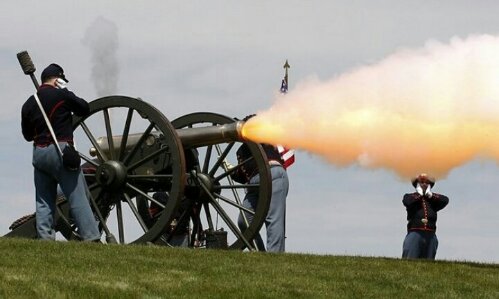 This site is managed almost exclusively via WordPress for Android. Please forgive any typos as autocorrect HATES me. 😉
Visit the My Autism Help Forums
To reach me via email, please Contact Me