Emmett's in really bad shape.  He's in so much pain that he's inconsolable.  We tried and failed to get him into his pediatrician and as many of you know, taking an Autistic child to the ER or Immediate Care, doesn't always go well. 
I called Emmett's immunologist at Akron Children's Hospital but they were out of the office today as well. 
However, I spoke with the nurse on call and explained what was going on with Emmett. I explained about the fever disorder (PFAPA) and how the cycles have started up again. 
When I called and she first answered, she thought I was calling in about a trauma because of Emmett screaming in the background. 

Anyway, she was so incredibly nice and as a parent to a child with Autism herself, she completely understood. 
She spoke to the doctor on call about my request for magic mouthwash. Magic mouthwash is just benadryl, lidocaine and Malox, all mixed together.  It's safe to ingest if he swallows any and it will completely numb his mouth and throat. 
We haven't had much success in the past with this because Emmett doesn't like when he feels numb and tends to freak out. 
Having said that, it's been the better part of a year since we last tried it and he's in so much pain right now that it's worth a try. 
The only other option is prednisone which can be dangerous, when used long term or as frequently as these cycles hit.  It also suppresses his immune system and makes him prone to infection.
The magic mouthwash is being called in by the doctor and should be ready soon. 
Thank you so much for taking such good care of my family.  I know we tend to be complex but you never let that get in the way of helping my kids.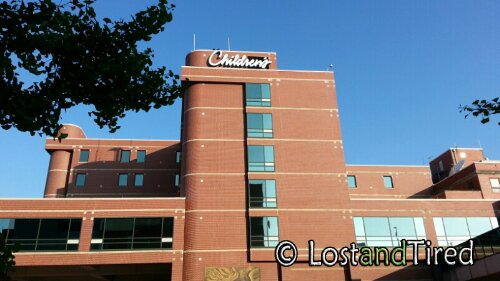 This site is managed almost exclusively via WordPress for Android. Please forgive any typos as autocorrect HATES me. 😉
Visit the My Autism Help Forums
To reach me via email, please Contact Me