We all have our challenges and we all have our perverbial cross to bare.  I've got to say that our oldest child Gavin, is 50 shades of challenge, with 10 shades of mystery on the side.
Whenever I think I've finally got him figured out, he proves me wrong.
Tonight we were having a rough time getting Emmett and Elliott to go to sleep. Elliott is anxious and afraid but won't tell us what's bothering him, outside of the nightmares he keeps talking about.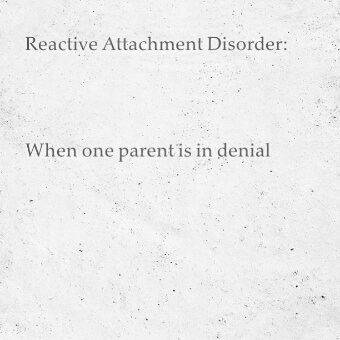 Emmett was just in a bad mood and didn't want to go to bed so he was being difficult. 
Gavin goes to bed like a dream.  We give him his meds and he brushes his teeth, goes potty and is then off to bed. Tonight, he decides to be difficult as well. 
He went to bed like normal but then just as Emmett closes his eyes and Elliott finally calms down is is almost asleep, Gavin comes out of his bedroom and asks to use the bathroom, again. 
I say again because he just used it about 10 minutes ago. 
With Gavin, you can never assume anything.  So the moment I assume that he just needs to go potty, it'll turn out that he was doing this to make it more difficult for Lizze and I to get the boys to sleep. If I assume that he's just messing with us, and tell him to stay in bed, he'll have an accident.
You will quite literally drive yourself crazy trying to figure this stuff out. 
I used to think that his accidents were legitimate accidents but it turns out that it is something that is very common in kids with Reactive Attachment Disorder and even Bipolar kids as well. These accidents are willful acts meant to disrupt and create chaos. 
If you're a long time reader, you might remember me mentioning that Gavin used to threaten us with wetting himself, if we didn't give him his way. We of course didn't give him his way and so were would pee his pants. 
He even did this to Dr. Pattie, during an several appointments. 
Believe it or not, I actually forgot about that until Dr. Pattie reminded me recently, during our discussion about Gavin's recent accidents.
The truly messed up part of this whole thing is that no matter what we do or how we address this, we have no idea if we're actually making the right choice. If we assume this is outside of his control and we're wrong, he wins. If we assume that he's doing this on purpose and he's not…..well that's just messed up on our part. 
I hate the idea of punishing him for something that is truly outside of his control. 
We don't punish him if he has an accident because of everything I just stated above.  However, when it comes to what happened tonight and him wanting to go potty again and in order to ask us, he has to wake up his brothers that we tried so desperately to get to sleep…….it's another story. 
If I asked his doctors about this, they'd give me that look like, come on Rob, you know exactly what he was doing. 
Something that's important to know about me is that between Lizze, myself and all his doctors, I'm the one prone to giving him the benefit of the doubt. The truth is that no matter how many times I'm proven wrong, I always remember that one year old little boy that I took on as my own.  I remember everything that his biological father and paternal grandparents put him through. 
I remember how he was before everything changed and part of me has never dealt with that loss.  To be completely honest, a very large part of me is in denial about who and what he has turned into.
This has been a source of contention between Lizze and I on many occasions because when he targets her, he does so very deliberately. He also does this at times when I'm not there to see it.  This is called splitting and is meant to create chaos and tension between Lizze and I.  Sadly, he's very, very good at this. 
Lizze and I have since gotten mostly on the same page.  Our medical and psychological support teams have helped us to see exactly what's going on and address the problem at its source. 
I wouldn't wish this life on anyone.  Anyone that has this life, understands exactly what I'm talking about.It's so hard to wrap your brain around this kind of stuff because you have to first accept and acknowledge that a rather unassuming like boy is capable of these things. 
All I can say is that you would not believe the things that my son is capable of doing and I'm talking about things that have been witnessed by multiple people and well documented.  The things we don't know about yet, are the ones that scare me the most.
This is why we have to take every precaution and more often than not, assume the worst.
This site is managed almost exclusively via WordPress for Android. Please forgive any typos as autocorrect HATES me. 😉
Visit the My Autism Help Forums
To reach me via email, please Contact Me