While we were at Dr.  Patti's tonight, we learned the nature of the CPS inquiries about Lizze and I. 
Basically what happened was someone filed a complaint about me because of a blog post I wrote last month.  I don't even remember what the whole post was about but it was one that I shared that sometimes I feel like I can't go on. The second post was one in which I expressed that I was frustrated and angry with Gavin because of his behaviors that day. 
The context of that post was that I was trying to help people understand that it's okay to feel these things.  What matters the most is how you choose to deal with those feelings. 
This is not an uncommon message to read here.

Anyway,  this person quoted my post and emailed it to Child Protective Services, along with there concerns about me……or something to that effect.  Oh.. I remember now.  The complaint was that I'm frustrated and angry at Gavin. 
The CPS supervisor spoke with Dr. Patti today and asked if I was indeed frustrated.  Dr. Patti explained that yes I'm frustrated but not without good reason. 
The CPS supervisor asked Dr. Patti is she had any concerns and the answer was no.  We're doing the best we can inside of a impossible situation. 
The CPS supervisor said that's all she needed to know.  She said that she didn't want to investigate anything because we were just investigated and they know that we are doing everything we can. 
That's it.  Over, done with, gone. 
Everything is okay and while I'm sure that this far from the last time we will be subjected to this type of thing, it was handled very well by the CPS supervisor. 
She even recognized the emotional impact that false allegations can have on a family. Kudos to her… 🙂
Thank you everyone for your support….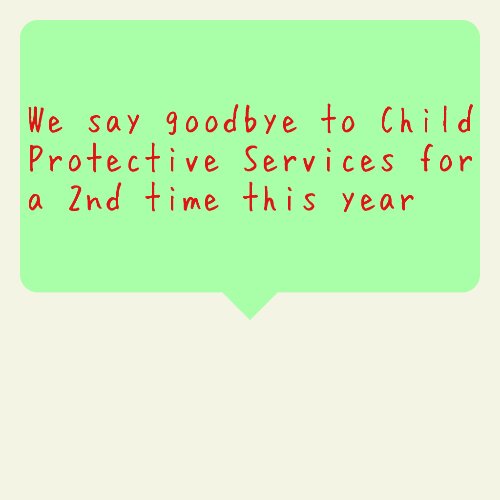 This site is managed almost exclusively via WordPress for Android. Please forgive any typos as autocorrect HATES me. 😉
Visit the My Autism Help Forums
To reach me via email, please Contact Me