Tonight we had a really bizarre occurrence that ended with me overwhelmed and freaking out.  It started out with Gavin coming downstairs and asking if his vision getting blurry means he's having a crisis?
It ended up turning into a really frustrating conversation with Gavin that had me at my wits end. 
Basically, we learned that his vision has been getting blurry and he just didn't think it was important enough to tell us about.  I'm freaking out about his health to begin with and this scares the crap out of me.
I mean he was just recently admitted to the hospital for this very same issue and he doesn't think it's important….

What's even more frustrating is the fact that we can't get any reliable details out of him because he's not capable of providing them.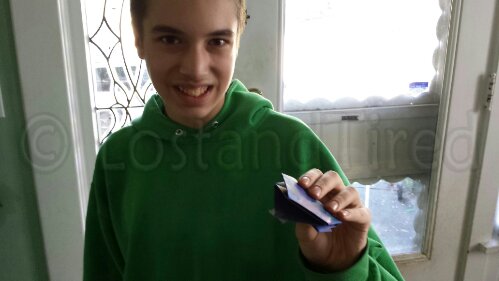 I wanted to know how often this happens and he says that he estimates this happens twice a month. He has no idea and it was very clear that he was trying to tell us what he thought we wanted to hear.
I asked him if his vision was blurry today and he said he can't remember.
When I told him that this could be part of the autonomic stuff and it's extremely important that he tells us when something like this happens, he kept saying over and over that, "I assure you this isn't part of a crisis…"
Lizze and I ended the quest for information because it was pointless. 
Afterwards, Elliott and Emmett came down and told us that before Gavin came down to ask me his question, he was freaking out.  They said that he just kept saying "it's not part of a crisis".
I'm so frustrated, overwhelmed, burned out, scared and feeling utterly hopeless. I simply can't explain how worried I am about Gavin. :'(
This site is managed almost exclusively from my Galaxy S4. Please forgive any typos as autocorrect HATES me. 😉
Follow @Lost_and_Tired

"Like" me on Facebook

Visit the My Autism Help Forums
To reach me via email, please Contact Me
Setup of an account with Bluehost and I get paid. If your looking for a host for your website or blog.
Click the image below and check out Bluehost. It's what I use.