Lizze is supposed to undergo another headache infusion next week, beginning on Monday and lasting for three days.  On the forth day, she's scheduled to receive botox injections in certain places around her head. 
Botox is a newer treatment for chronic migraines.
I haven't heard of any really inspiring or confidence building testimonials, showing someone deriving any relief from these injections. 

Lizze and I were talking today and I'm thinking that this isn't such a good idea anymore.  One of the biggest side effects to Botox is worse migraines than what you started with. 
That's not a good thing.  That's not a good thing at all. 
Here's what's got us rethinking this procedure.  Lizze was just given a medical case manager through insurance.  She spoke with Lizze yesterday and wants to really push to get Lizze the help she needs but can't seem to find. 
Lizze was told the first step is to find her a better doctor.  Specifically, a better neurologist.  That's a top priority and one that will begin immediately. 
One of the reasons that Lizze is willing to go through with these procedures is because she's afraid that if she doesn't, her doctor will stop treating her.  It's jot like he's doing a great job in the first place but he's considered a top dog in our area. 
When we had her to the Headache Clinic at the Cleveland Clinic, they did really do anything but interview her and then recommend the Pain Rehabilitation Program. This isn't Drug Rehabilitation, it's supposed to be a way of helping her body to change the way it perceives pain and the goal is to be as minimally medicated as possible.  We were  also told that they won't treat her unless she enters the program. 
Unfortunately, we can't afford it right now, so it's not an option.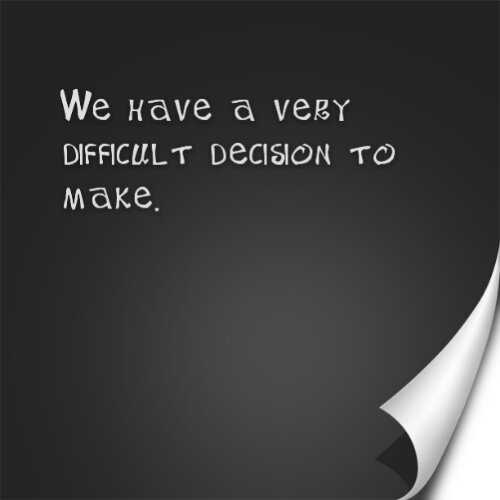 Here's the bigger issue, at least as far as I'm concerned.  I truly believe that we will not be able to provide her with any relief until we get her into a better place, emotionally. 
While she's in therapy at least twice a week, it's not enough. She needs a psychiatrist that specializes in severe PTSD, grief, severe Depression, Chronic Pain and Menopause. These are the biggest things that are impacting her life..
In the last year alone, she's lost 8 people. Some were family and others friends. Their passing has been very hard on her.
She's like a sponge and just absorbs everything and doesn't cope or deal with anything.  It's physically destroying her, from the inside out.
The doctors and specialists in our life have said that there isn't a scale that can possibly measure the amount of severe chronic stress Lizze and I have been living with for the past decade.  Chronic stress is very real and can have a very real and very serious effects on the body. 
I'm feeling that the priority must be her psychological and emotional health. I don't think we can make any progress until that's addressed.
Thoughts?
This site is managed almost exclusively from my Samsung Galaxy Note 3. Please forgive any typos as auto-correct HATES me. 😉
Follow @Lost_and_Tired

"Like" me on Facebook

Visit the My Autism Help Forums
To reach me via email, please Contact Me