Okaysou sent me one of their AirMax8L Air Purifier to test out and judge for myself how they work. It includes two filters, washable pre-filter, removes 99.97% of air pollutants like dust, smoke, pollen, pet dander, hair, and even odors from rooms up to 800 square feet. I was excited to give this a try because we live in a house that's over a century old. There's no end to the dust in a house this old. I've been looking at air purifier for mold for awhile, especially since we've been in lockdown.
I set this up in our dining room and let it run for the last month. I largely forgot about it because it was tucked away in the corner.
After using this for a solid month, I can say that it operates well. I didn't experience any problems. It's quiet enough that I don't notice it and there's multiple settings to help customize its operation for our unique needs.

Here's a few of the basic features:
HEPA ultra filter medical grade H13 filtration system
Supports 3 fan speeds
1, 2, 4, 8 hour sleep timers
Sleep mode to limit disruption at night
Very simple child lock to keep the kiddos from button mashing
Filter replacement notifications
5 year warranty
When it comes to testing whether something like this works, without air quality testing, it's largely subjective. That said, I feel like I can also look at the filters after extended use. I can definitely see dust collected in the filters and if the dust wasn't in the filter, it would in the room air. I would say that as far as I can tell, it works well. I think I would need a couple of these running throughout my house to really see a noticeable difference in the amount of dust.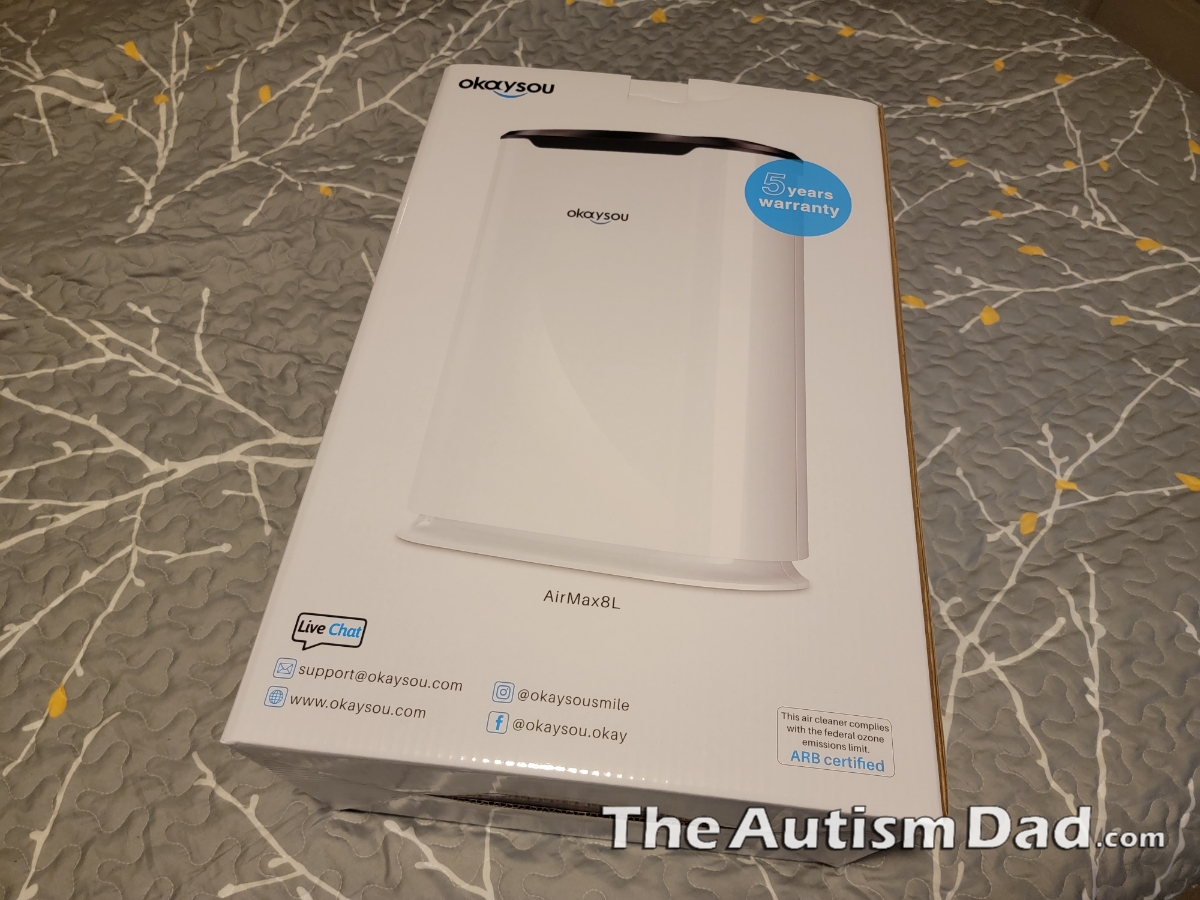 The idea here was just to test the physical product and gauge how well it works. I think it works well at filtering out the dust in my house and that's important to me.
The AirMax8L is well built, the controls are all touch, and housing is lightweight plastic. I looks nice and can blend in easily. The filter cover is held in place by magnets and is super easy to remove. I've said this before and I'll say it again, I love magnets. It's such a clean way to securely hold things in place. Ideally, I would get one of these for the second floor and run two on the first floor. I may actually do that because I felt good about collecting dust out of the air, especially with asthmatic kids.
As far as the price is concerned, I think it's fairly priced at under $120.00 (USD). Replacement filters run less than $20 and further testing is required to better gauge how long the filters last but I pull them out a couple times a week and vacuum as much dust off as I can. I have a Dyson cordless vac and it does an amazing job of cleaning the filters off.
I also imagine that the lifespan of the filters would depend on the environment and amount of usage.
If you're looking for an air purifier that can handle 800 square feet of space, I don't think you can go wrong here. If you're interested in checking out the AirMax8L or one of their other air purifiers, click the button below. They have quite a few models and one is likely to fit your needs.