The weekend wouldn't be complete without some Gavin related homework drama.  Let me start out by saying that I haven't a clue as to what going on.  Lizze and I are both very, very confused by Gavin's nonsensical responses to our questions. 
Tonight I discovered that Gavin had several pages of work that he was supposed to have done and turned in. 
When I asked him if they were due in the morning, he couldn't remember.  I'm going on the assumption that they are due in the morning or are already overdue and these are the missed assignments that Gavin was losing points for. 

I made him sit down and do the homework, regardless of whether or not it would still be collected.
What did he do? He just made up answers and told me he was done.  I may be at a disadvantage because I haven't even seen Math problems like this in a decade but I know when I'm being bullshat. Plus, it helped that he fessed up to just making up answers. 
I told him that he's not going to just make up answers and turn it in. 
What does he do on the next page? That's right, he makes up answers and tries to pass it off again.  WTF is going on?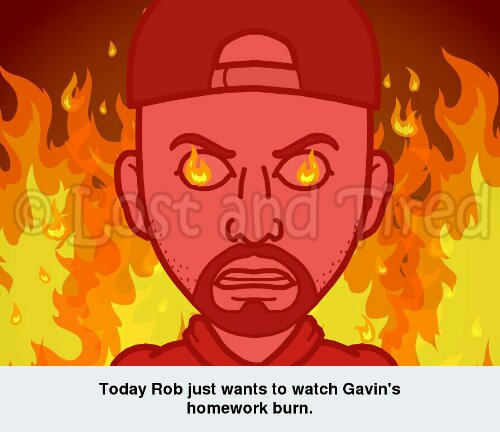 This whole homework thing is really frustrating the hell out of me. 
If I go by what Gavin's saying, he's not learned anything all year and can't do any Math without a calculator or having someone essentially do it for him. 
What just blows my mind is that his teachers say he's doing fantastic.  How is that possible?
Somethings not right and I'm honestly at the point where I'd bang my head into the wall, just to make this all go away.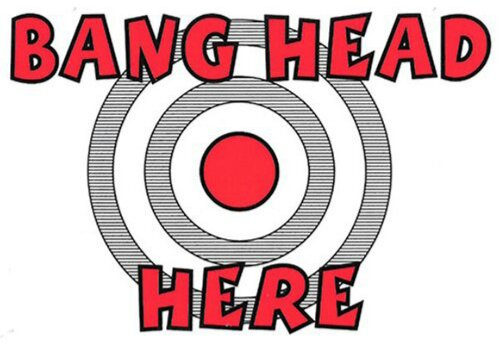 We're gonna have to talk with the school because neither one of us believe a word that's coming out of Gavin's mouth.  I also take issue with Gavin being able to use a calculator for everything in Math class. 
The calculator was worked into his IEP eight years ago and absolutely needs to be revisited.  How is he ever supposed to learn anything if he can use the calculator to get the answers?
Right now I just need a break from this whole thing because my head is killing me, my patience is dwindling and Gavin is tippy toe dancing on my last nerve.
This site is managed almost exclusively from my Samsung Galaxy Note 3. Please forgive any typos as auto-correct HATES me. 😉
Follow @Lost_and_Tired

"Like" me on Facebook

Visit the My Autism Help Forums
To reach me via email, please Contact Me