After careful thought, meeting With Dr. Pattie and the excellent advice of my readers, it's been decided how we are going to handle Gavin's school work /homework situation.
I absolutely hate that I can't trust Gavin. It breaks my heart.
This homework situation is out of control and it's causing so much tension in the house, each and every day. It has to stop. The E's are beginning to fear Gavin again and his tantrums are getting so much worse.
I've had to make the difficult decision to basically wash my hands of Gavin's homework drama.

Lizze isn't in a position to deal with this and it's way, way too stressful for me. The E's are paying a price as well and by wiping my hands of it, I can remove that that stressor from the house and out lives.
The truth is that Gavin is never going to be straight with us. Talking to him about this and expecting to get an honest answer has me literally besting my head into the wall. It's simply never going to happen. So as of yesterday, Gavin was told that he and he alone will be responsible for his homework or schoolwork.
Of course, Gavin was just fine with that.
All we have left to do is explain to the school and see how that goes.
Getting the teachers to understand and accept who and what Gavin is, isn't going to be easy. It's never been something that we have really ever successfully accomplished.
No one likes to believe that a child is capable of doing the things that a child like Gavin can do, without a single thought.
Either way, it's not about making anyone else comfortable with Gavin's diagnosis or condition. We have to do what's be for the family and right now, that means letting stumble and fall. It's the only chance he has to learn.
This is absolutely a tough love situation and it's not fun. It doesn't feel good to feel like I'm not there for Gavin and to be honest, between this and Emmett waking up and not going back to sleep, I didn't get any rest last night.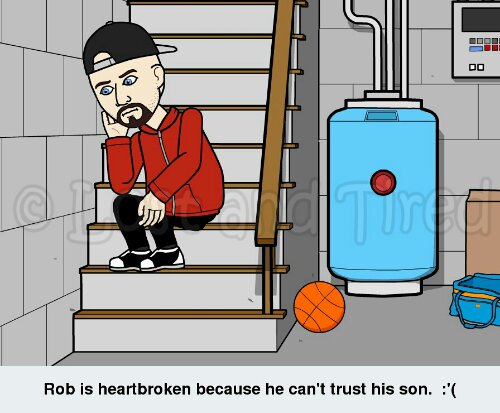 This site is managed almost exclusively from my Samsung Galaxy Note 3. Please forgive any typos as auto-correct HATES me. 😉
Follow @Lost_and_Tired

"Like" me on Facebook

Visit the My Autism Help Forums
To reach me via email, please Contact Me