As I enter into the second week of Christmas break, I find myself feeling incredibly overwhelmed by everything currently on my plate.
For starters, the kids have been sick on and off for about 3 weeks.
This is incredibly concerning because Gavin has a severely compromised immune system and when he gets sick, it's really scarry because we don't know what's going to end up happening. In the years since Gavin has been receiving IVIG Infusions, he's never been sick.
However, he's been sick, pretty much nonstop since Thanksgiving. This is very new to us and while his doctor says it's okay for him to be sick, as a parent, I worry anyway.

Emmett's melting down a few times a day now and each and every time is exhausting, for everyone.. He's also not sleeping well at night and usually climbing into our bed around midnight and ready to get up around 4am.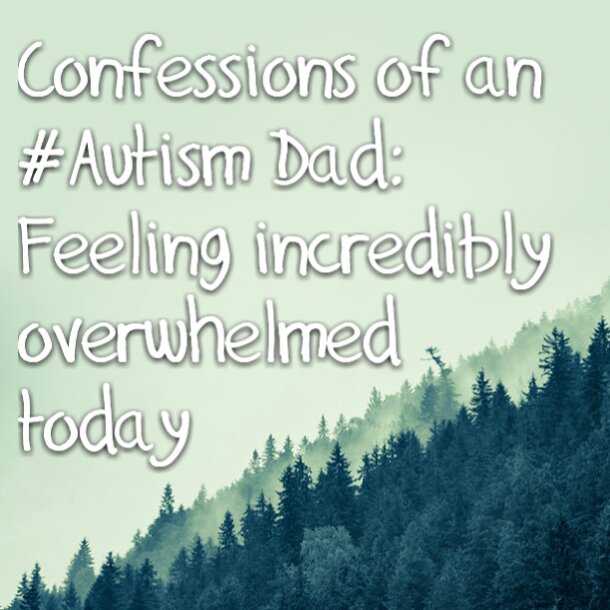 Elliott is struggling as well. His anxiety is through the roof and he's quite prone to these emotional outbursts or meltdowns as well. He is however, sleeping better than Emmett but is barely eating anything.
Lizze is going to be requiring monthly (at minimum) trips to the Cleveland Clinic, as part of her ongoing therapy.
Gavin is also going to see a sharp spike in trips to the Cleveland Clinic as well because of all that he has going on and the new medical problems that have developed.
I'm in the process of trying to take on as much work as possible because we lost our only car earlier this month and we need a vehicle to get to all these appointments. I'm monetizing this site and if you want to help, click here to find out how you can. I now have affiliate relationships with tons of top online retailers. Check out the above link for more information.
Lizze isn't doing to well and having started New medication, she's requiring more rest or sleep than she normally would.
There are about a million things that are filed away under Worry about right now and I'm really trying to remain as positive as possible but it's not easy.
Here's the thing about being positive. Everyone always wants you to be positive but the truth is, sometimes it's just not possible. Sometimes things are so bad or so overwhelming that no amount of positive thinking or even fairy dust, will make things anymore bearable.
This site is managed almost exclusively from my Samsung Galaxy Note 3. Please forgive any typos as auto-correct HATES me. 😉
Follow @Lost_and_Tired

"Like" me on Facebook

Visit the My Autism Help Forums
To reach me via email, please Contact Me