For the last couple of years, I've associated June 5th with sadness. It's my grandma's birthday, and since she's passed, it was a sad day for me because she's not here to celebrate it anymore. I think that's pretty normal and part of human grief.
For the first time since the funeral, I went and visited her at the cemetery. The kids wanted to go because they'd not been there before, and I took that as a sign. We got up early-ish on Saturday morning, packed up, and made the drive to Youngstown. I have no idea why my grandparents opted for the cemetery they did because it's out in the middle of nowhere. I meant to ask my Dad about that but keep forgetting to do that. I'm genuinely curious.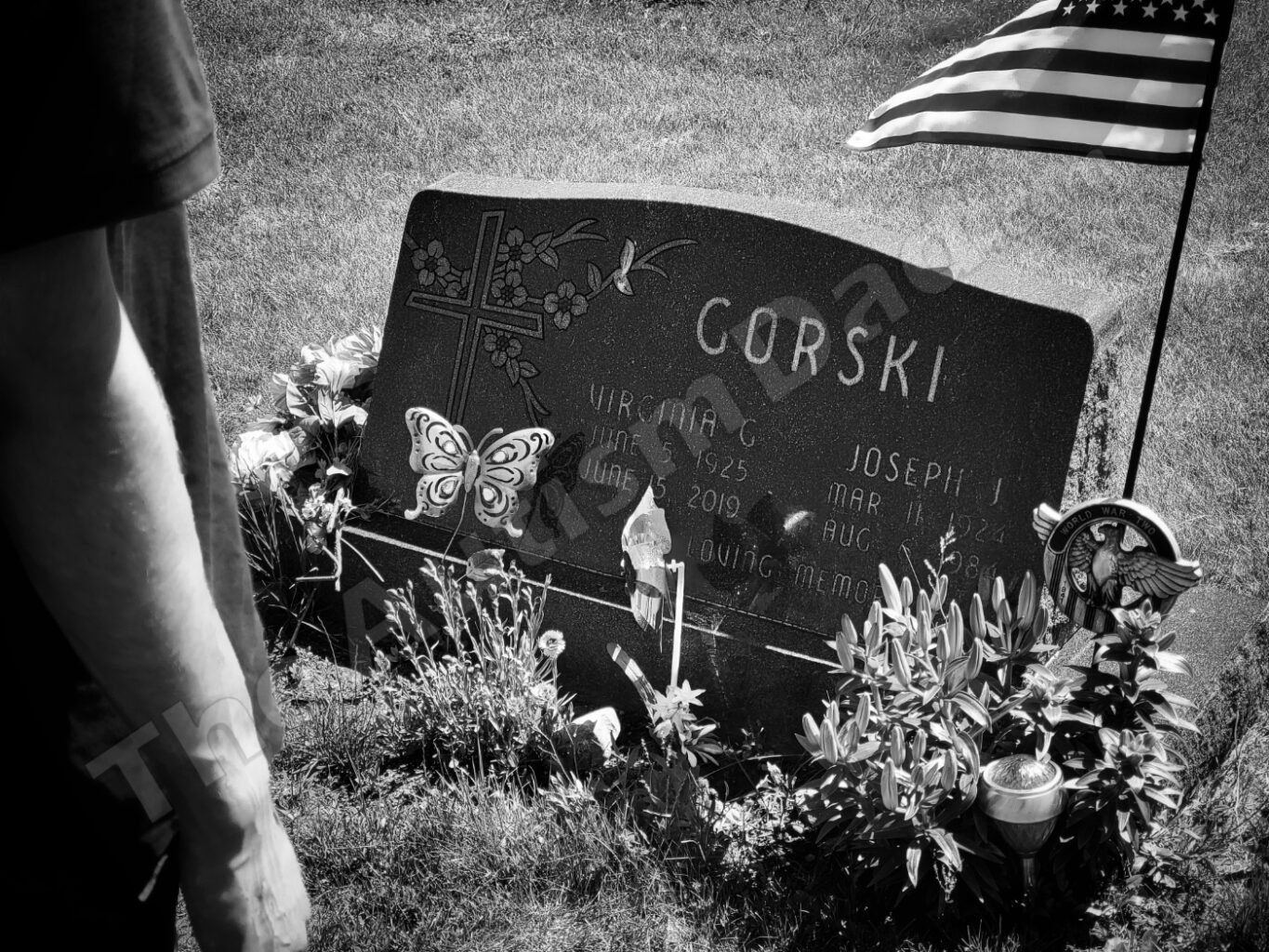 The boys picked out some flowers to plant, and we grabbed a quick breakfast before heading out.

I enjoy driving, and for the most part, it was a nice drive. The kids were super cooperative because I feel like they knew how hard this was for me. At least I'm choosing to see it that way.
We made it up there, and I remembered exactly where she was. We spent a few minutes visiting with her. I was trying not to overwhelm the kids, so we kept things brief. There were already flowers planted, so we didn't need to plant anything. We're going to plant them at home instead. The kids are excited about that.
It was a very positive experience, and I'm so glad that I went.
On the way home, I talked to my Dad, and he informed me that my cousin and his wife, just had a baby that morning. The newest member of our family shares the same birthday as our grandma. She would have loved that, and now there's even more reason to celebrate June 5th every year.
We came home, and I took a nap before carrying on with the rest of my day. My parents wanted to spend some time with the kids, so they came and got them. I had plans after dinner, so it worked out quite well.
I couldn't have asked for a better evening. I just want to say you for everything. ☺
Rather than associate June 5th with sadness because my grandma isn't here anymore, I see it as more of a new beginning now. I see that for a couple of reasons but for now, new life entered our family, and that's always something to celebrate. The timing couldn't have been better, and I feel like it's a sign to move on. I don't mean forget her or never be sad, but instead, not be weighed down by grief and celebrate life. I know she'd like that.
It turned out to be a really good day, and it ended on a high note. I'm grateful for days like today and if I'm lucky, I will have many more to look forward to. 