I think there's an even more pressing matter than the vaccine debate. Crazy right? When you think of Autism and debates or polarizing issues within the the Autism Community, vaccines is the very first thing that comes to the minds of many.
However, I really think that there are significantly more pressing, more important things regarding Autism that must be discussed.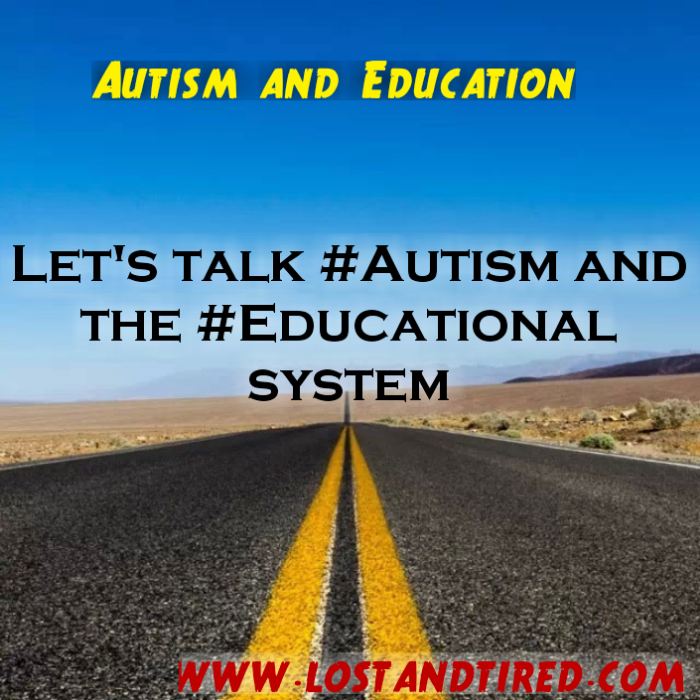 My goal with this post is to get a dialogue going on the topic of Autism and the educational system.
I'm reading more and more about how the educational system, at least here in the United States, is attending to or in many casing, not attending to the needs of our unique children.
As a special needs parent, what are your concerns when it comes to educating your child with Autism or some other type of special needs? What are your expectations in regards to their treatment, both physical and emotional?
Do you find that your experience educating your child in the public or private school system, has been largely positive or negative?
I think It's important to talk about these issues in an open and honest way because whether the world likes it or not, our kids are the future generations of this planet and we need to insure that we do everything possible to help them reach their own potential.
It's very important to remember that while there are clearly some horrible and abusive teachers out there in the world, there are many more that are truly dedicated to the happiness and wellbeing of our kids. How can we deal with the bad apples, while supporting the educators that are making a difference.???
Please keep this discussion on topic by sharing your personal experience with Autism or Special Needs Parenting and school. Please be sure to let us know where abouts you live, especially what country.
Let us know what perspective your coming from. Are you a parent, teacher or personal with Autism..
Please remain respectful of others and their views and for goodness sake, please don't lump all teachers together because not only is that unfair, it's also inaccurate…….
This site is managed almost exclusively from my Samsung Galaxy Note 3. Please forgive any typos as auto-correct HATES me. 😉
Update: If you like this post, check out these as well. Click —–> Here <—– for my Top Posts.
Follow @Lost_and_Tired

"Like" me on Facebook

Visit the My Autism Help Forums
To reach me via email, please Contact Me