I have some news to share. While this news is heartbreaking, it's also going to give us a glimmer of hope. It's a tiny glimmer but a glimmer nonetheless.
This will probably be a short post because it's been an emotionally draining day, filled with challenges. Some we bested and others we didn't.
Here's what you need to know..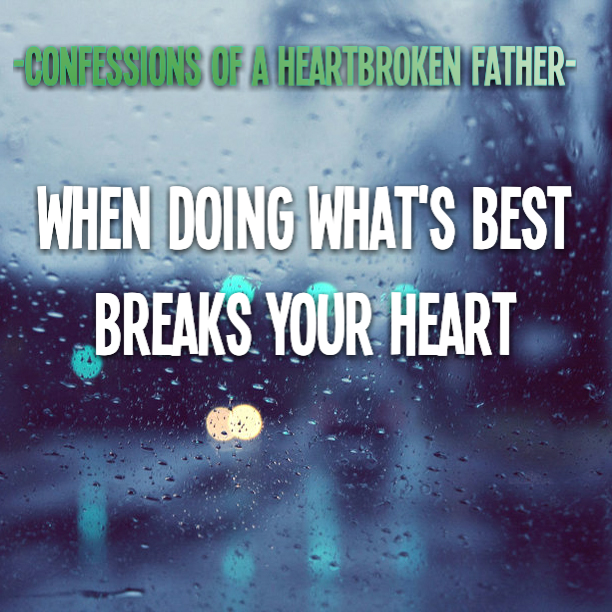 We met with Dr. Pattie tonight and we've come to a decision in regards to Gavin. This decision is the result of a culmination of events and circumstances that are very quickly getting out of control.
I'll provide more details at another time but here's the long and short of it.
We are going to be placing Gavin in residential treatment.
This isn't the first time that this has been on our short list of potential options. Most recent was our attempts to get him placed last year. The problem we ran into was Gavin's physical health. At the time he was experiencing frequent Autonomic Crises.
Here's what we realized tonight.
It's not fair to Elliott, Emmett, Lizze and myself to be forced to live in constant turmoil and dramatic chaos as a result of Gavin's antisocial behaviors. Likewise, it's not fair to put Gavin in situation where he's expected to coexist in a way that he's simply not capable of doing.
The goal with residential treatment is and has always been to give Gavin the tools he needs to overcome or work around some of the challenges associated with Reactive Attachment Disorder (which will later be changed to antisocial personality disorder once he's 18 years of age).
He needs to learn how to interact with the world around him in a healthier way.
There are things broken in Gavin that cannot be fixed. However, he can learn new ways in which he can reduce the impact these things have on his life.
I'm not exactly sure where we start this process again.
As you recall, we were involved in Stark County Wrap Around several times already and that is the precursor to securing funding needed for the almost $800/per day out of pocket expenses associated with this type of treatment.
Unfortunately, the Wrap Around experience hasn't been a productive one and at the end of last school year, they sorta just disappeared, never to be heard from again. We never really pursued them after that because we were getting nowhere with them and Gavin's health was so unstable that we couldn't find a treatment center that would touch him,
Now that he's relatively stable, his doctors might be willing to sign off on this and that would open so many doors.
At this point that all we really know.
I'm going to try and get some sleep because I'm really not in a good place and we have to meet with the school in the morning to discuss whether or not Gavin will repeat the 8th grade.
I'll let you know how that one goes….
This site is managed almost exclusively from my Samsung Galaxy Note 3. Please forgive any typos as auto-correct HATES me. 😉
Update: If you like this post, check out these as well. Click —–> Here <—– for my Top Posts.
Visit the My Autism Help Forums
To reach me via email, please Contact Me