Lizze and I went to bed early tonight. Early for us is anytime before 11pm. About 10 minutes ago, I woke to Gavin's door opening. It was really slow and it creaked.
It's currently about 2am and Gavin just went back to bed.
For some reason, he was standing outside our bedroom door, breathing. OMG…. I'm so creeped out right I can't go back to sleep.

I called out to Gavin through our closed door and asked him what he was doing. He said he was using the bathroom but he was just sorta pacing the hallway and never went into the bathroom until I let him know I was aware he was out there.
One of the reasons this is so creepy is that it isn't the first time we've had to deal with him wandering around the hallway while we were sleeping.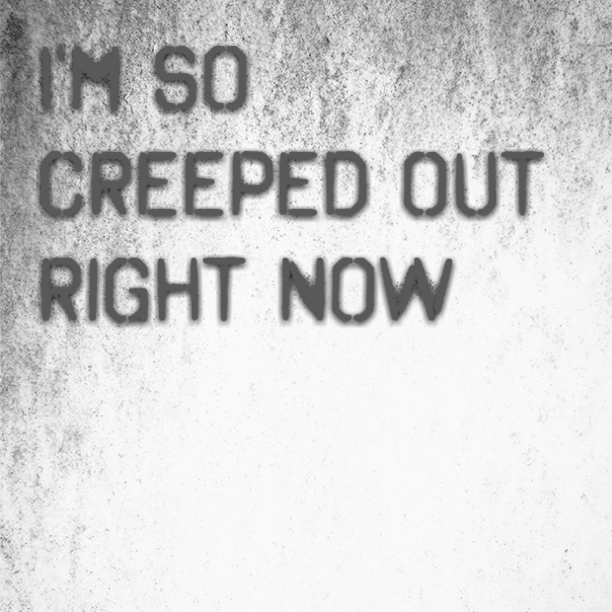 When he was younger and before he was on antipsychotics, he would sneak into our room at night and just stand there. My skin crawls just thinking about this.
I would wake up for some reason and when I opened my eyes, there he was just staring at me.
It was like something straight out of a horror movie..
It took me forever to feel comfortable going to sleep at night because I was afraid that I would wake up to the same thing. He never really said anything….
The battery on his door alarm needs to be replaced because it no longer chimes when he opens his door. That will be addressed asap..
I'm hoping to eventually go back to sleep but right now I don't see that happening……
This site is managed almost exclusively from my Samsung Galaxy Note 3. Please forgive any typos as auto-correct HATES me. 😉
Update: If you like this post, check out these as well. Click —–> Here <—– for my Top Posts.
Visit the My Autism Help Forums
To reach me via email, please Contact Me