I'm so angry, frustrated and overwhelmed right now, I doubt I'll be sleeping for awhile. 
I've had a very challenging day with Gavin and I'm so far over the edge right now, I can't even see the line anymore. 
Let just jump into it because I need to vent and then put this all behind me. If I don't, I'm pretty sure I'm going to go crazy…….

After Gavin's IVIG Infusion this morning, I sent him to his room to take a nap. He usually sleeps the rest of the day as his body tries to cope with the donor immune system he's just received. 
Lizze was sleeping and I screwed up by taking the Elliott and Emmett into the yard to play for a little while. Next thing I know, Gavin's standing on the porch, wanting to know if he can play outside as well.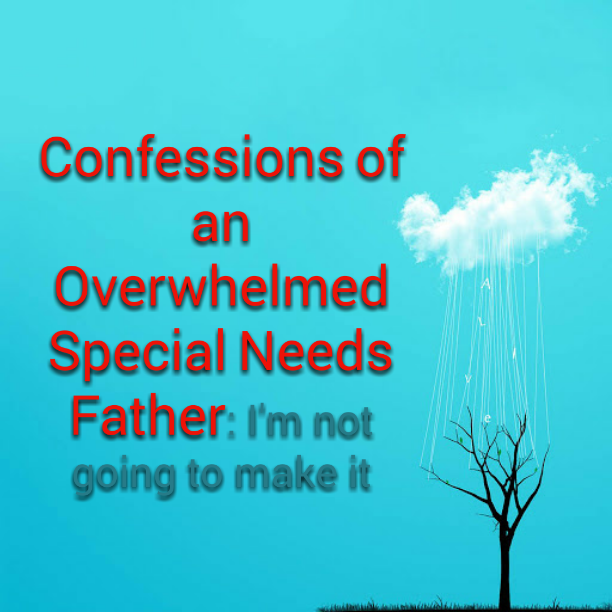 This is a tough situation because I'm not sure how to handle this. 
The house rule is that when he's sent to his room, he stays there until called down.  If he let's himself out of his room without permission, there are consequences.  I know it sounds mean but you have to remember that this is an absolute necessity, in order to ensure everyone's safety. 
It's a huge pain in the ass and I personally hate doing this but Gavin's behaviors give us very little choice in the matter.
Anyway,  I wasn't sure what to do with this because he did let himself out of his room and it wasn't an emergency. At the same time, aside from waiting until we came back inside to ask if he could come down, he had no way to ask other than by letting himself out.
Right before bed tonight, Gavin broke the toilet again.  I say broke because it plunged and plunged and still can't unclog it.  Our only toilet is completely out of commission. 
Then he has the fricking nerve to complain that he can't use the bathroom….
This is pissing me off to much so we're gonna move on…
We've had to institute a rule in our house that Gavin, never, ever, ever, ever touches food related items, unless they are on his plate and they are for him to consume.  He can't touch anything that someone else is going to eventually ingest. The overall reason is that we never know where his hands have been an personal hygiene is high on his list of priorities.. 
The newest reason for us doing this has to do with Gavin clogging the toilet and what he's been caught doing, in order to try and free the clog.  Without making anything grosser than it has to be, I'll just say that he's been squishing up his poop in the toilet with his bare hands. 
This doesn't occur to him to be something completely unsanitary.  He just washes his hands when he's done and goes about his day.
He can never, ever, ever, ever, ever get his own food. 
If he wants some fruit out of the fridge, someone had to get it for him.  He can't reach his hand into the bag of chips to help himself.  Someone will put the chips on his plate. 
Lastly, we learned that he's been having accidents, every single night. 
The only reason we found out this was still a problem was because he was acting as though he wasn't talking us everything tonight when the toilet issues arose this evening.
After pressing him a bit, he told us that he's having accidents every single night and has for months. While that's concerning to us, how he handles it made my head what to explode. 
Apparently, when he has an accident, he changes is clothes, folds them back up and pits them back into his drawer. That's right, he puts urine soaked clothes back into his drawers with his clean clothes. I could just scream right now.
He just keeps recycling all the urine covered clothes, never thinking it was necessary to get them washed.
We've had to talk to him about this before and so he knows that he would never be in trouble for having an accident. He also knows that his dirty clothes go directly into the washer. He knows that. ..
That explains the unexplained smell in his room.
I'm so frustrated right now and so overwhelmed by everything Gavin related.
We have to get him back to the Cleveland Clinic to find out what's going on. I mean, we were just there and had he told us before this evening, he could already be receiving help….
I'm telling you right now, I don't know if I'll survive the summer with Gavin living here. It's just way, way too much stress and anxiety. It's gonna kill me….
This doesn't even include all the meltdowns and screaming fits that Emmett's been having all day.
I'm going to try to go to sleep now but I needed to get this all out before I could even try
This site is managed almost exclusively from my Samsung Galaxy Note 3. Please forgive any typos as auto-correct HATES me. 😉
Update: If you like this post, check out these as well. Click —–> Here <—– for my Top Posts.
Visit the My Autism Help Forums
To reach me via email, please Contact Me