Black and white, orange and blue, red and gold… we are all aware of the classic color combinations. And, there is no denying they look great! But, if you really want to take your interior design skills to the next level, you should consider unusual color combinations.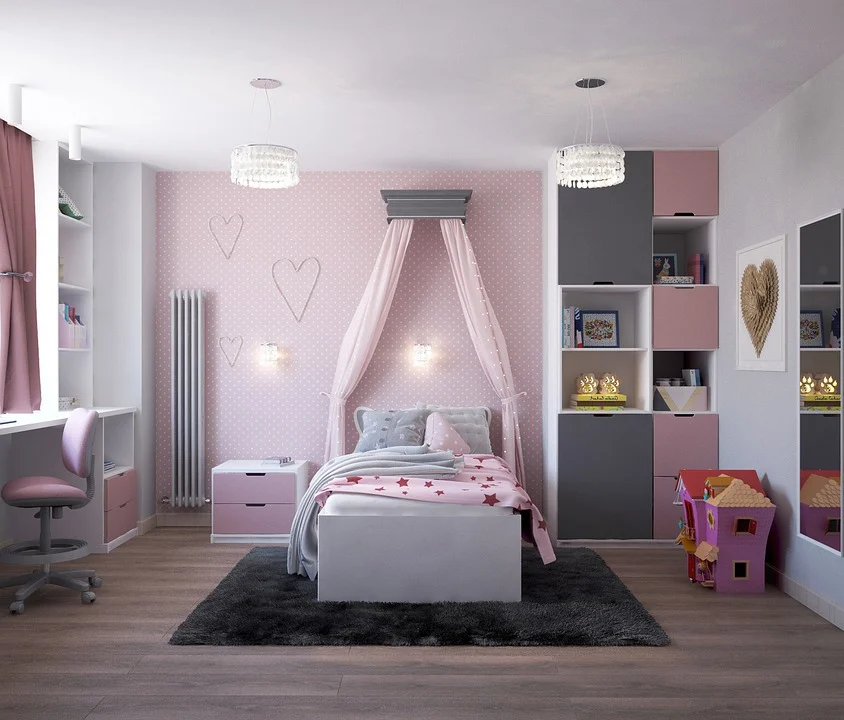 When you get unusual color pairings right, you can give your home the X factor. One color combination that can look incredible is pink and gray, and yes, we are serious! Read on to discover all you need to know.
You don't have to take our word for it; when Pantone announced that their color of the year a few years ago was Rose Quartz and Serenity everyone was taken by surprise. This is the first time that Pantone's color of the year has been a blend of two colors.
The balance between the cooler tranquil blue and the warm rose tone creates a stunning effect, and this is something you can achieve with pink and gray. In fact, a color scheme blending rose quartz, serenity, and light gray would be breath taking.
So, let's take a look at the different ways you can incorporate this trend in your home:
First gray and pink color combination suggestion
Firstly, we have a look whereby gray is the dominant color, with little splashes of bright pink adding character and intrigue. This mix and match style is at the height of fashion at the moment, and it is very practical too.
The great thing about it is that you can easily add more accessories and furnishings at a later date, as you are not stuck to a rigid style. Mixing and matching styles is one of the easiest and most stunning ways of working the pink and gray color scheme.
Second gray and pink color combination suggestion
Another option is to go for soft, pale shades of pink, and light gray, as these colors blend together beautifully, creating a cosy atmosphere. This works particularly well in bedrooms, as it can add a romantic touch to the room.
You can some amazing furniture deals during COVID-19 pandemic, so now is the ideal time to embark on a redecoration project.
Third gray and pink color combination suggestion
If you are someone who prefers more contemporary and striking designs, don't be fooled into thinking pink and gray doesn't work. Switch from the pale and light colors, and go for something more striking instead, such as charcoal gray and coral.
Fourth gray and pink color combination suggestion
Pink also works particularly well as an accent color. You can use it as a highlighter, turning a masculine and dark room into one with beautiful feminine finishing touches. While the room is predominately gray, the pink plants and cushions take it to another level.
So there you have it; the various ways you can make pink and gray work for you. This is a striking and stunning color scheme when used correctly.
This is a contributed post and therefore may not represent the views and opinions of this blog or its author.