I work with tons of companies and get pitched just as many items for review. I don't take on even a quarter of what I'm offered because I'm just not interested. That being said, sometimes something comes along that captures my attention because it's truly unique, and not something I see everyday.
This is one of the coolest things I've seen in a long while and it's by a company called NanoStyle. They create incredibly unique and beautiful pieces of jewelry. I ordered the I Love You Necklace Onyx Pendant Inscribed in 24k Gold. It says "I Love You" in 120 different languages. On the surface it almost looks like a fingerprint but when you use the included magnifying glass, you can clearly read everything. It's so cool.
This particular piece is 925 sterling silver, with a black oval-cut onyx, and inscribed with 24k gold. It also includes an 18 inch 925 sterling silver chain.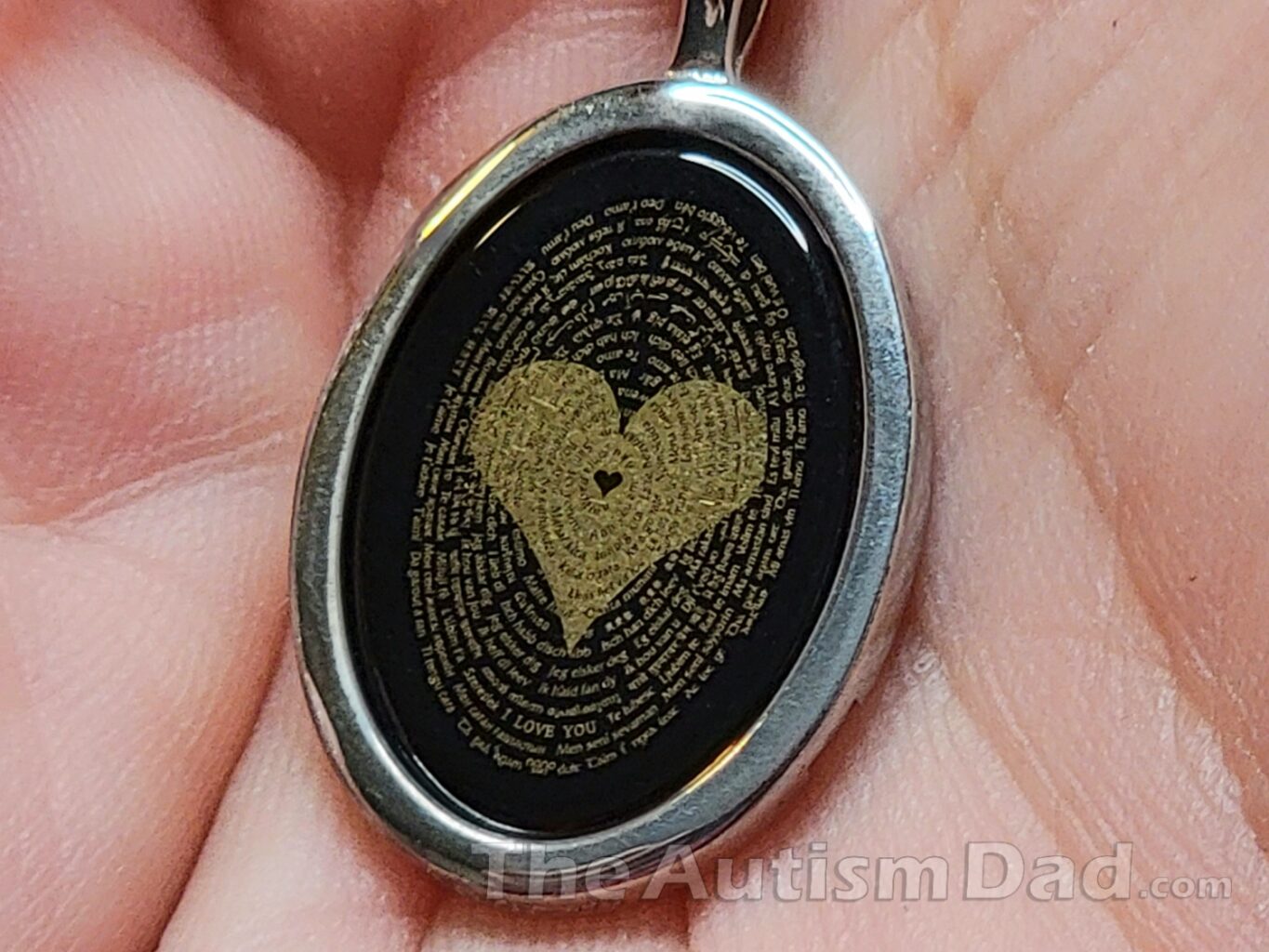 I'm not someone who's super into jewelry but I recognize the unique beauty of something like this. NanoStyle has versions geared for both men and women. This particular pendant is from their women's collection. It's such a cool thing and I've not seen anything like this before, so I was very interested in checking it out.
Mine arrived on time and came in a nice little package. The necklace and pendant are in a special protective bag, inside a small black jewelry box. You also receive a mini-magnifying glass that you can use to read the inscription. When not in use it can attach to your keychain.
There's a certificate of authentication, a warranty card, instructions, and cleaning kit. I don't often review jewelry but the presentation was really nice in my view.
This nano jewelry is so unique and would make a great gift for anniversaries, birthday's, Mother's Day, and even Christmas. This is simple, yet beautiful, and could be worn with pretty much any outfit. Their prices are fair in my opinion and the reviews are very positive.
The I Love You Necklace Onyx Pendant Inscribed in 24k Gold feels like a quality piece of jewelry. I will definitely keep them in mind in the future and I look forward to seeing what they create next. ☺
If you'd like to check NanoStyle out for yourself and see all they have to offer, you can do so by clicking here. I really like this and I think you will too. ☺