I shared this the other day on social media and I wasn't sure what the response was going to be. I was a little concerned afterwards cause I was frustrated when I recorded this.
I feel like we often waste a really good opportunity each April because we lack cohesion. I literally get people, and organizations emailing me asking me to promote awareness over acceptance or the other way around. It's so frustrating, I just delete them and don't even bother with a reply.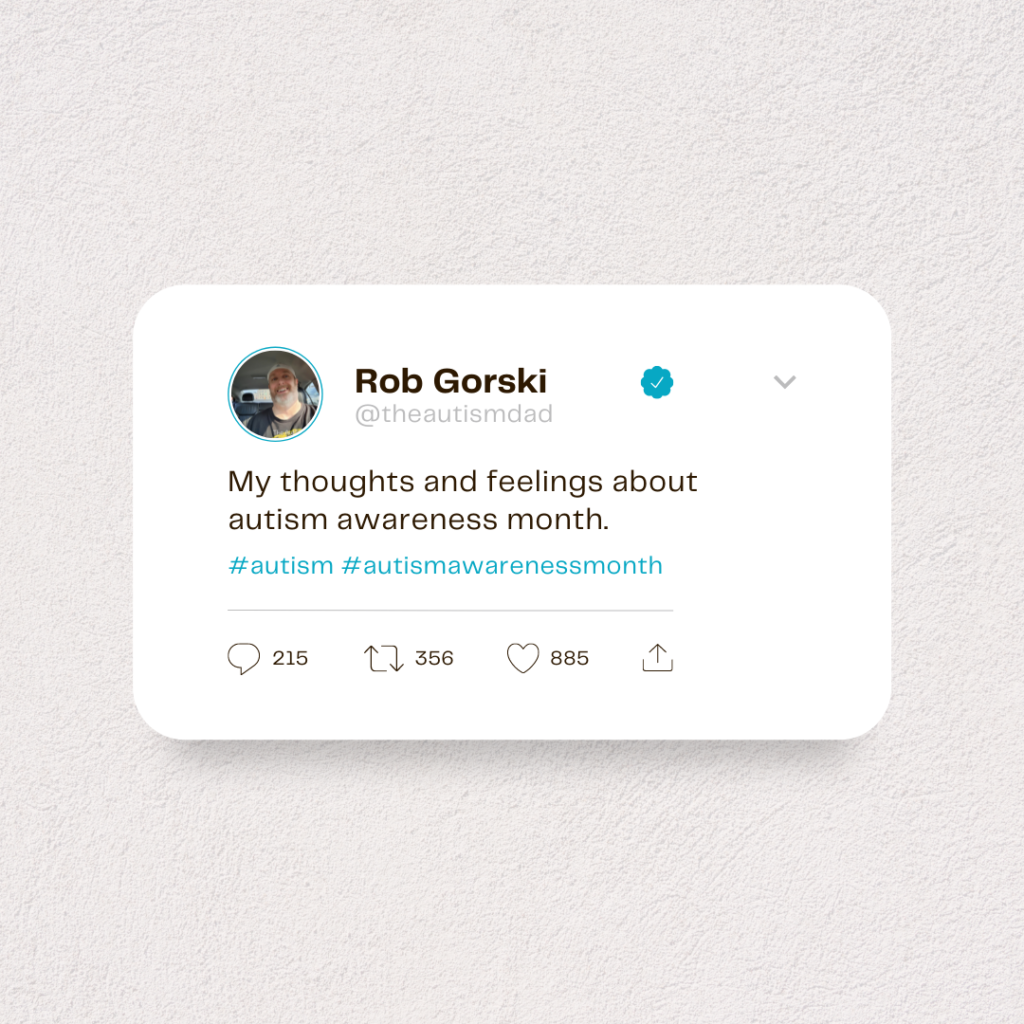 Many of you have asked about my thoughts or plans for April and I wanted to get my thoughts together before sharing anything. I recorded this a couple days ago and shared it on my social networks. If I come across angry, it's not anger, it's just frustration. I've been at this a long time and I sometimes feel disheartened when I see us arguing over semantics.

Here you go. I know not everyone is in social media SO I wanted to share this here as well. The transcription is at the bottom of the page to make the message more accessible to everyone.
Transcription:
" All right. So I keep getting asked and I'm just gonna, I'm just gonna do it like this. I don't care whether you, uh, support autism awareness month or autism acceptance month. I don't care if you light it a blue or you don't. I don't care. I really don't care. I'm so tired of the bickering about the semantics of it.
It's my opinion that, that our actions speak louder than words. I want us to use this time. To present a unified front, right? We're all different. We all have different ideologies, all different beliefs, all different approaches to things. But this month everybody's watching us. We need to lead by example, let's, let's show how we can embrace differences within our own community.
And let's educate employers about the benefits of hiring autistic people. Let's help support autistic kids, especially as they transition into adulthood and beyond let's help support parents who are raising the autistic kids. Let's encourage communication between autistic adults. And parents let's, let's listen to autistic voices.
And if we want the world to be accepting of our neurodivergent and autistic loved ones, we need to be accepting the people outside of our community that are different as well. That's what I think."