It can be very exciting when you move into a new home, but once the boxes are unpacked and the kettle is up and running,you can find yourself in a strange new world. It is understandable to feel like you are walking in someone else's shoes, or invading someone else's space. A traveller in a foreign land. Use these simple steps to blow away the cobwebs of the old owner, and shine your light in your new home.
The First Few Steps Inside
Moving into a new house can often feel like stepping into the unknown, and certainly the unfamiliar. The rooms will not hold any of your personal memories yet, and the walls echo with a sense of emptiness. It is also a blank canvas, waiting for you to infuse its soul with your personality and to make it truly feel like your home.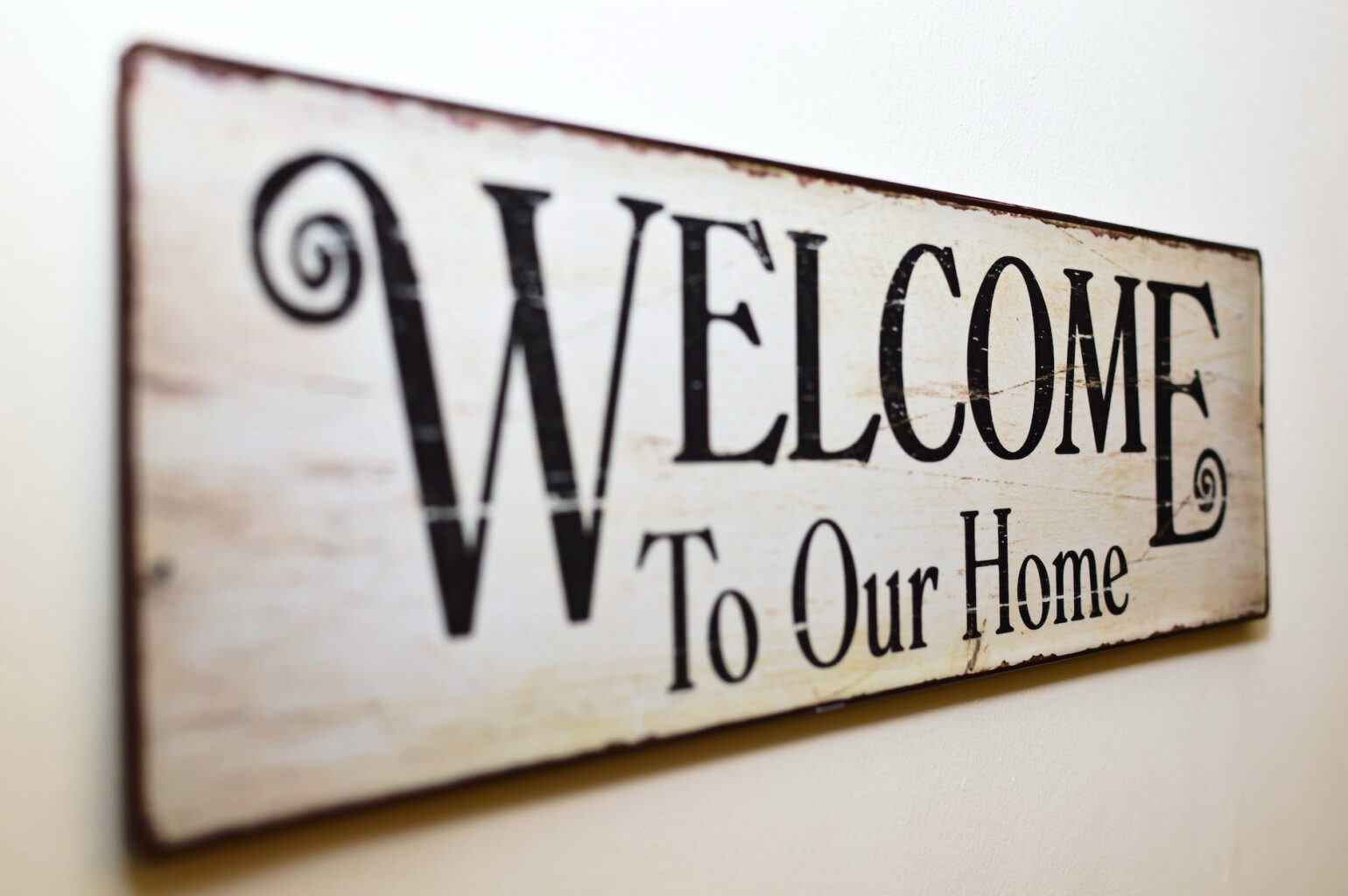 The first step is to understand what truly defines you. do you like the clean lines and clear simplicity of a minimalist style? Do you lean towards cool tones or warm hues? These elements of your personal style will be the foundation of your home's personality. Next, consider the things you love and want to see every day. This can be a collage of photographs from your life of great times you have had, and friends and family. Display your knick-knacks and keepsakes prominently in your living spaces. They add a personal touch to the spaces that help you to make your mark in new territory.
Last but not least, don't be afraid to experiment. Your new house is also your new playground. Play with colours, textures, furniture arrangements, and more. Do things you have always wanted to do with decor.
Don't Work Hard, Work Smart
Making your new home feel like your own is a personal process, but that doesn't mean it has to be hard work. Hiring professional interior designers or painters, and decorators can take your home decor to the next level while alleviating you from the stress and uncertainty of interior decorating. MyBuilder can help you find painters and decorators near you, and provide reviews and images from their previous clients. This can help you find the perfect painter for your home renovation project.
Professional decorators know all the 'tricks of the trade' and can give you a high-quality finish no matter what your style choice is. They can help you avoid common pitfalls, provide valuable suggestions and make your vision come to life, all while adhering to a set timeline and budget.
They also have the resources to complete work quickly and to a high standard. They may also be connected with other reliable contractors, craftsmen, and suppliers, helping to get you a better price than if you undertook the work yourself. Getting a professional to do the work gives you more time to settle into your new neighbourhood too.
While there is an associated cost, remember that investing in professional help could be an excellent decision. Not only will it make your new house feel like your new home sooner, but it can also potentially increase your home's value.
The Furnishing Touch
Furniture plays a central role in making your house feel like a home, providing both functionality and a way to express your style. When selecting furnishings, it's important to consider not only aesthetics but also how pieces fit with your lifestyle and comfort.
Think about your daily routine and choose furniture that works with it. If you love spending evenings curled up with a good book, a plush, comfortable armchair should be a priority. If you regularly host dinner parties, invest in a sizeable dining table and enough chairs. The right furniture can facilitate your lifestyle and make your space more inviting and comfortable, while also bringing design and style into a space. They can be the cherry on top of your decor.
The arrangement of furniture is equally important. Don't feel bound by traditional layouts. Maybe your living room would feel cosier with the sofas in the middle, or perhaps your office could double as a yoga space with the right arrangement. Think about how you want each room to function, and arrange furniture to facilitate living.
Keep in mind that the best arrangements leave room for movement and open sightlines, which can make your home feel more spacious and welcoming. Incorporate a balance of large and small pieces, and remember that less can sometimes be more when creating a relaxing, lived-in space.
It doesn't have to take months to settle in. Be proactive and use these tips and ideas to make your new home your own in record time. A little personalisation goes a long way, and making some small and subtle changes to the decor, or some big ones, can turn a cold and strange place into a warm and welcoming living space. Make some plans before you move to get one step ahead.
This is a contributed post.