Emmett John has many sensory issues. The worst of which right now revolves around his clothes. He can't stand the way clothes feel most of the time. He doesn't like the seams in his socks and so we are constantly taking them off and putting them back on (at his request) because they feel uncomfortable.
We are going to get him seamless sensory friendly socks as soon as we can. Gavin has some and he loves them. Anyway, Emmett John went into the laundry basket and dug out a pair of my socks and wanted me to put them on him. He has been wearing these for the better part of an hour now. Typically, he won't even wear his socks for that long. I guess his tiny feet are protected from the seams in my socks. They look like leg warmers.
Whatever works, right? At least for around the house.

LT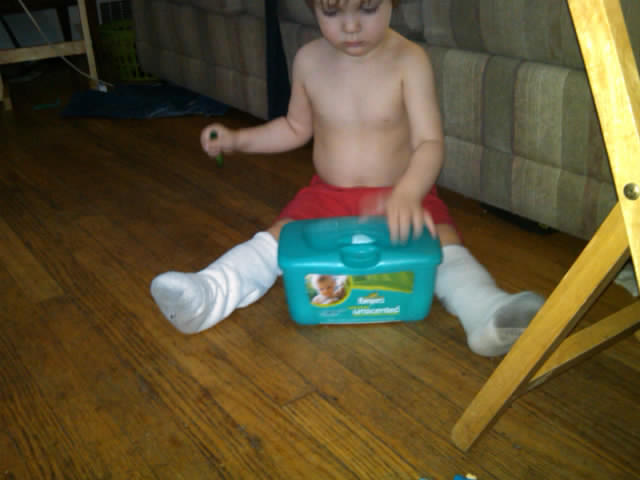 Posted with WordPress for BlackBerry: LT