Emmett decided to climb onto my shoulders for the very first time. In the past he was always uninterested or afraid. Then the other day I was sitting on the couch and he came up behind me and jumped up on my shoulders. 
Just one of those things that some might take for granted but others will appreciate for how wonderful the progress is.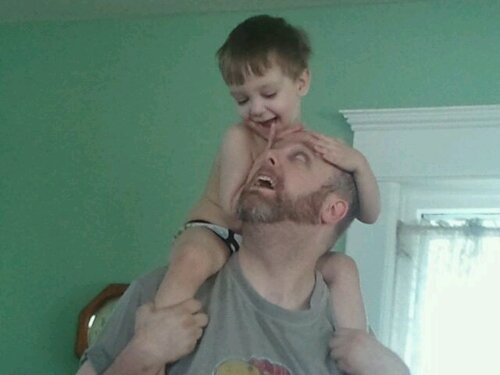 – Lost and Tired

Post by WordPress for Android via Tegra 2 powered Motorola Photon 4G without the use of proper editing tools and disadvantages of a bastardized version of auto-correct.
Please Vote for Lost and Tired (just click the link) and help me spread Autism Awareness. Everyone can Vote once a day 🙂