Elliott is really nervous about his day of school in the morning. I know he would feel better if Gavin was going with him but for the first couple days he's flying solo.
Elliott will not go to sleep. He's being exceptionally whiny tonight as well. He won't stop talking long enough to fall asleep. Poor kid is really freaking out about school in the morning.
I know once he gets there he'll be just fine. He just needs to get that first day over with and get used to the new schedule. I have complete confidence in both the school and Elliott. I just wish he would go to bed because I need my beauty sleep. 😉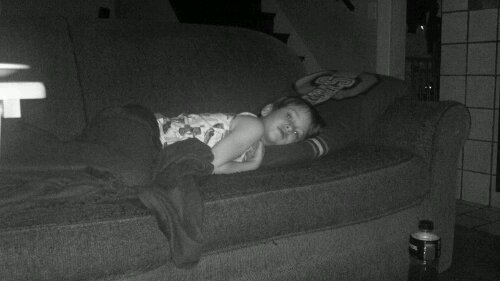 – Lost and Tired

Posted by WordPress for Android via Tegra 2 powered Motorola Photon 4G (provided to me at no charge by Sprint) without the use of proper editing tools and disadvantages of a bastardized version of auto-correct.
Please Vote for Lost and Tired (just click the link) and help me spread Autism Awareness. Everyone can Vote once a day 🙂