Elliott's dvd player is broken.  It died a few days ago. Normal it wouldn't be a big deal,  except that Elliott had his routine and now it's disrupted. 
I don't think that he actually watched it as much as listened to it while he was falling asleep.  Now he simpy can't sleep in his bedroom now. 
That means we are once again camped out in the living room until I replace it,  or figure something else out.  I honestly don't mind because our mattress is shot and with my back issues,  the couch is better for me.

I keep saying that I want to get the boys one of those cheap,  wireless, Netflix streaming boxes but just haven't yet.  Maybe for Christmas or with tax return… They just connect to our wireless network and give him access to his Netflix cue,  with out the computer.
Those would be perfect because he could watch whatever he wanted without having all those dvds.  Also Emmett couldn't get into it like he does the dvd player.
Anyway, this in on my ever growing list of todo's.   🙂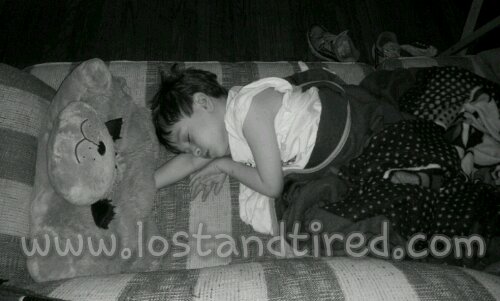 – Lost and Tired

Posted by WordPress for Android via Samsungs Epic Touch 4G (provided to me at no charge by Sprint) without the use of proper editing tools and disadvantages of a bastardized version of auto-correct. So please forgive the spelling 😉
Please Vote for Lost and Tired (just click the link) and help me spread Autism Awareness. Everyone can Vote once a day 🙂