I've gotten used to being alone. Sure it's lonely and there are days I'd kill for a decent adult conversation but I'm getting more comfortable on my own.
Surprisingly, I even got used to idea that my wife has been in a relationship with some other guy for a long time now. I say wife because we aren't divorced yet.
I've gotten used to things I didn't think I would ever get used to and I suppose that's probably a good thing.

It should be said that used to is not the same as happy about.
One thing that I'm not used to is watching the boys climb into their grandparent's car and drive away.
Sure, the boys went to their grandparent's house all the time but they weren't going to there to spend time with their Mom.
It's not too bad when the boys get picked up because it's typically just their Grandma and she's awesome. The kids get loaded up, we verify times and they are on their way.
When the boys get dropped off, their Mom is with them most of the time.
Watching her get out of the car, walk the kids to the door or even come into the house, before returning to the car and leaving again, is still tough.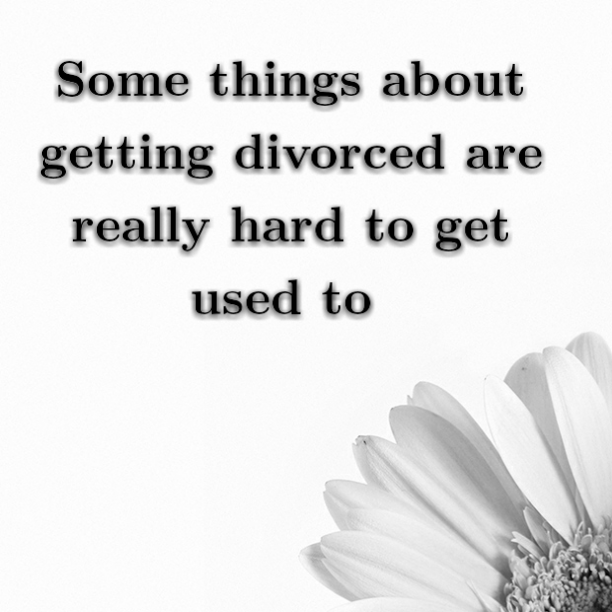 While I don't want anything more to do with the person she's become than I have to, it's a constant reminder of what happened.
I don't necessarily lose sleep over any of this but it's still one of those things that I have to talk myself through sometimes.
The one question I get from people is this, how can I miss someone who's done all the things she has? That's a good question, with a simple answer.
The truth is, I don't miss the person that stands in front of me on these days because frankly, I don't even know who she is. I miss the woman I married and spent so much of my life with, but as far as I'm concerned, she died. The person that stands in front of me on these days, is someone I don't even recognize anymore.
It really is an experience that's filled with conflicting and very often confusing feelings.
Perhaps this is something that will just take a bit more time to move past.
This site is managed almost exclusively from my Samsung Galaxy Note 5. Please forgive any typos as auto-correct HATES me. 😉
Please remember to visit my Sponsors, Like, Tweet and Share my posts on your favorite social media outlets.
I can't do this without your help. So, if you like what I'm doing, PLEASE consider supporting my efforts. Click here to find ways you can help for FREE.