Hey everyone. This is my first edition of Android4Autism's app review. My goal is to show you how your Android device can be used as a tool that can help you and your special needs child. Android4Autism is my little pet project that helps to put an Android device into the hands of special needs children, in particular, those with Autism. I thought it would also be helpful to share information about some of the apps I personally use to help with my 3 special needs children.
I wanted to take a few minutes and introduce to you a really cool app for your Android device. This particular app is geared for my fellow Ohioans, but there may be a similar app available particular area.

Care4Kids
Care4Kids is an app put out by Akron Children's Hospital and is designed to provide you tons tons of very useful information with a tap of your fingers. I discovered this on accident a few weeks ago and I'm really glad that I did. Care4Kids is a free app that you can download onto your Android devices from anywhere you have an internet connection. Care4Kids is very a simple app to use as there is little to no learning curve.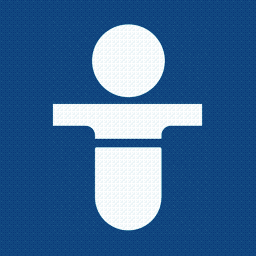 Care4Kids allows to you to store medical information, such as, insurance account numbers, blood type, allergies etc, for every member of your family. You can also transfer these records, securely, via Bluetooth to anyone with a similar setup. The following is a more complete list of features:
Types of medical information that can be stored:
Blood type
Vision prescription
Allergies
Medications
Surgical and illness history
Immunization records
Insurance (including plan numbers, co-pay and deductible amounts)
Providers (contact information for your doctors)
Emergency contacts
Additional Features:
* Find-a-doc – Find a provider by name or location, or by your child's condition (i.e. asthma). You can even save your doctor(s) to your favorites for quicker access.
* Tips to Grow By – Helpful child health and injury info, broken out by category.
* Am I Germy? – Find common sicknesses, transmission, incubation and contagious periods.
* Videos – From acne to water safety – and a hundred topics in between – Akron Children's produces an array of health and special event videos on its YouTube channel.
* News – Get the latest news releases from Akron Children's Hospital.
* Connect With Us – Easy links to Facebook, Twitter and other Akron Children's social media sites.
* Locations – Browse all of our locations, or select locations near you or locations by city.
* Phone Directory
* Emergency Numbers – Includes numbers for Akron Children's four ERs.
* Events – Keep abreast of Akron Children's fundraising, parenting and community events.
* Subscribe to iGrow – Sign up to receive this monthly parenting e-newsletter. Using information you provide, you will receive a customized e-newsletter tailored to the ages of your     children and your special interests.
* Send a Get Well Card – Create, preview and send your child or loved one a Get Well e-card. We'll print it out and hand-deliver it to them.
* Free Parking Pass – Redeem one free parking pass to be used in one of the Akron Children's parking garages. This is our thank you for downloading the app.
* Favorites – Store your favorite providers, phone numbers, locations and Tips to Grow By in one place.
In a word, heck yes!!
Okay, well that's actually two words, but you get the point. I love this app. My wife and I both have this installed on our respective devices. Care4Kids allows us to carry all our our most relevant medical information on our Android devices. We have access to very useful medical information*, as well as the ability to look up doctors and other specialists that we need to be in contact with.
Care4Kids also allows you to easily find directions to the main campus from where ever you happen to be, but also can provide directions to any of the many branches they have throughout Ohio.
However, as a father of a boy that frequents Akron Children's Hospital, my favorite feature is the built in ability to create and send free e-cards to someone you know that has been admitted. These e-cards are received and then printed out by the staff. Later they are hand delivered to the child. We do this for our oldest son, Gavin, when he has been admitted to the hospital for various reasons. While it may seem like an unimportant feature, trust me when I say that the ability to send these cards from your phone is priceless.
Basically, if you are among the thousands of people that seek out Akron Children's Hospital in order to help your child, this app is for you.

[youtube]http://www.youtube.com/watch?v=ldP5grKAuGs&sns[/youtube]
Links: