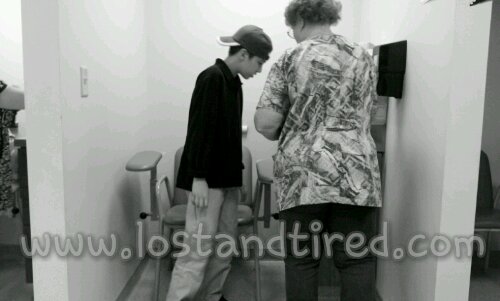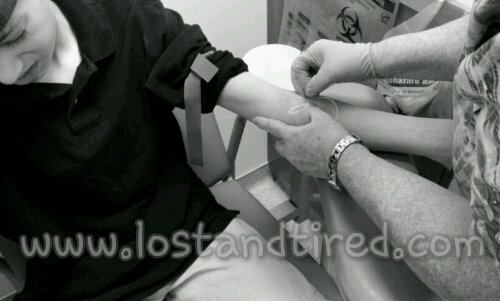 For over 6 months now,  Gavin has been having his blood drawn every 7 days.  This is done to monitor is white blood cell count. 

He's only a medication called Clozapine for schizoaffective disorder.  Clozapine is the most tightly controlled drug in the US.
For the first 6 months,  he needs bloodwork every 7 days,  in order to refill his prescription for another 7 days.  We have reached a point where he will now be getting 14 days worth of pills at a time. 
This means that he only needs his bloodwork done twice a month now. 
It may not seem like much but to Gavin it's a pretty big deal. After today,  it will be two weeks before he needs stuck with a needle again. 
As far as today's bloodwork went,  he did a really awesome job…..
This has been posted to WordPress via Galaxy S2 Epic Touch 4G by Samsung, without the use of proper editing tools.