I made the mistake of mentioning to Elliott on Thursday night, that he was having a hearing test, Friday after school. I was thinking…..well to be honest, I don't know what I was thinking.
Elliott is our most typical child. While he has Aspergers, most people wouldn't notice anything.
Having said that, Elliott is not without his challenges.  The biggest of which is anxiety. Elliott is a walking, talking, compressed balk of anxiety that can meltdown at the slightest disruption.

I said above, that I didn't know what I was thinking when I mentioned to him about his doctors appointment.  No sooner did the words leave my mouth…..Elliott slipped into full blown panic mode.
There is no rationale to his panic and absolutely no calming him down. He literally cried and cried, all because he was having his hearing checked. He couldn't sleep that night and had a rough day at school the following day.
God love him, Gavin even offered to go with Elliott so that he wouldn't be scared.
Elliott was very difficult to work with until the appointment ended and he realized everything was going to be OK. Honestly, hearing tests are as benign as they get. No needles or bloodwork.
Still, Elliott struggled. Oddly enough, he actually had fun at the test and the staff did a great job of working with him.
When they called him back for his turn, you would have thought we walking the green mile on our way to his execution.  He had tears pouring down his little face and he was shaking as he held on to my hand for dear life.
He ended up doing great though and his hearing is perfect.
This is just another example of why you shouldn't judge a book by its cover. Though Elliott appears to be like most other kids, it doesn't take much for him to slip into a crippling anxiety attack.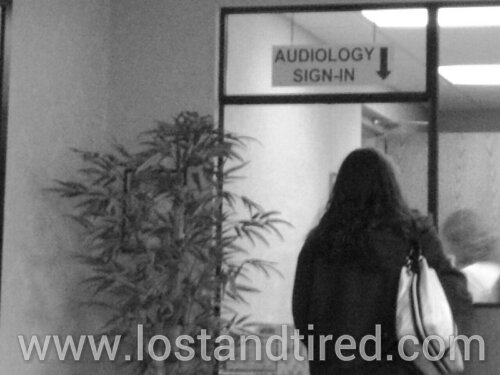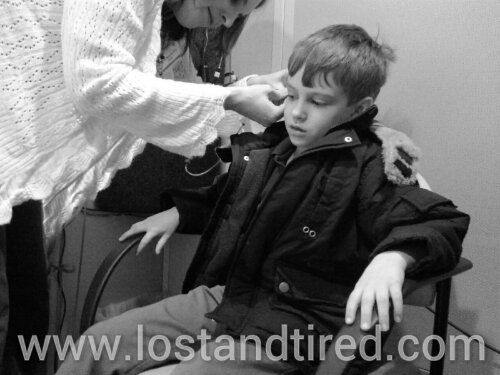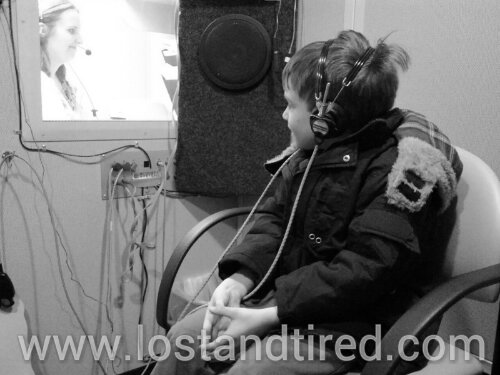 Posted from WordPress for Android