Lizze got back with Emmett from the pediatrician's office a little while ago. You're not going to believe what he has now. Go on, guess…… If you guessed pneumonia, you'd be right. Apparently, it's taken up residence in lower lobes of his lungs. The doctor says that we caught it early and that the antibiotics should take care of the problem and we will hopefully be able to avoid the hospital.
He also said that what Emmett has is very contagious and that his brothers with likely be next, if they don't already have it. As you may recall, both Gavin and Elliott stayed home from school today because of fevers and a nasty cough. Elliott is getting worse and now has a fever of 103F. His cough is really bad and he looks miserable. The doctor wants them both to be seen in the morning. The concerns with Elliott is the fact that he has asthma and that makes this much worse. The concern with Gavin is two fold. Gavin also has asthma but also has no immune system to fight anything off. He just had an antibody infusion two days ago and hopefully that will help him fight this off.
I asked God to please stop allowing all three boys to be sick at the same time. Now I'm going to ask that he please help to keep my babies out of the hospital. At this point, I'm really concerned, especially with Elliott, who seems to be struggling the most.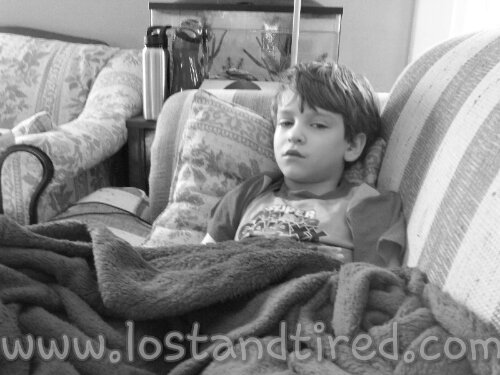 Please say a prayer for my boys or just keep them in your thoughts. The next week or so is going to be very challenging. I'm really sorry to ask for this again, but I really appreciate it 🙂