For those of you that didn't know,  Elliott is obsessed with Super Mario anything. Currently,  his favorite is Super Mario Sunshine. 
He has a few little Mario characters but none from Super Mario Sunshine.  We have looked everywhere but couldn't find anything.  He wants a little Mario character with flood on his back.
He so desperate for this that he has taken to making his own.

He's blending scotch tape, Lego's and his Super Mario characters and making them into pseudo Super Mario Sunshine characters.  He's very proud of them and wanted to share them with the world.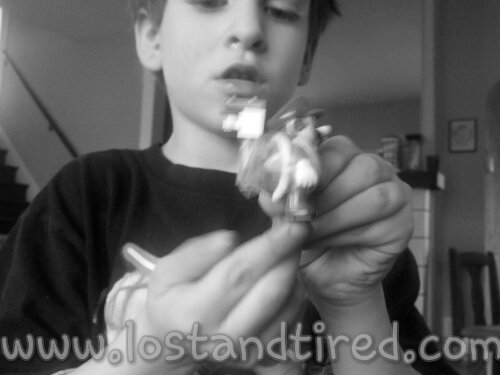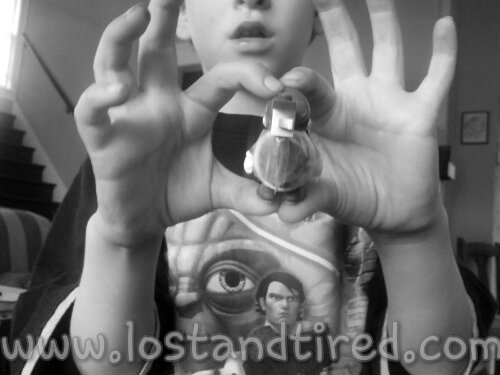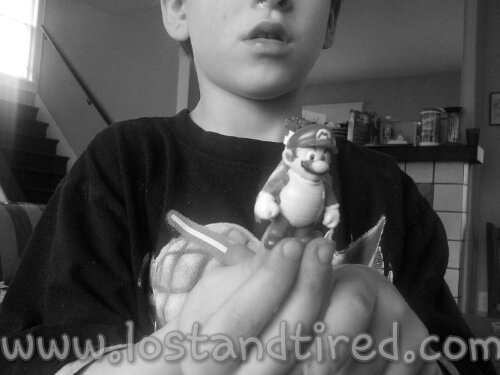 **Thanks for reading**
       -Lost and Tired
Please join our Community Autism Support Forum
Posted from WordPress for Android so please forgive any typos as auto-correct and I don't see eye to eye. 🙂