We made the decision to find Toothless,  Emmett's and Elliott's bearded dragon,  a new home. While this decision was a difficult one,  it was the right thing to do.
Toothless wasn't getting the attention he deserved or needed for that matter. 
We will remember him fondly and wish him the very best. He went to a really cool,  private pet store.  They have all kinds or really cool animals and will live in the store with several other bearded dragons. 

I gave them everything we had for him so he still has his tank and everything else he was used to.
The boys have mixed feelings about it.  Elliott has spent the last day,  trying not to cry,  as he put it. I explained that sometimes when we love someone or something,  we have to do what's best for them,  even if it makes us sad.
That's seems to be going for now.  Hopefully,  we will just continue to move forward with little or no fallout.
Goodbye Toothless,  we'll miss you and we know you'll love your awesome new home.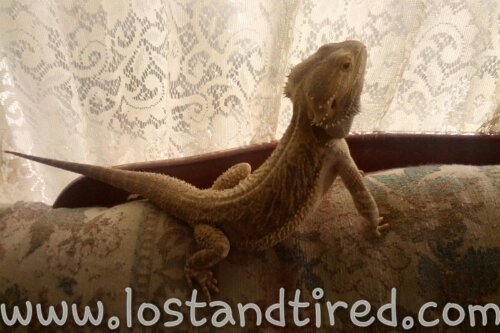 **Thanks for reading**
       -Lost and Tired
Please join our Autism Help Forum
Look for "Autism Help" app at the Google Play Store