I called Gavin down for lunch and he was  not using his right hand. I asked him what was wrong and he showed me this.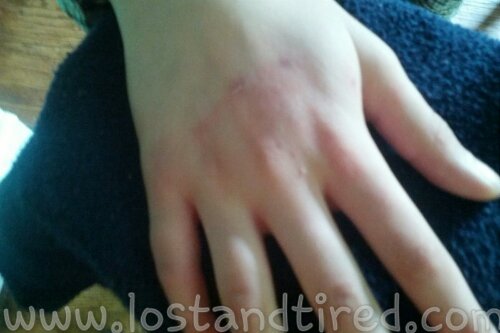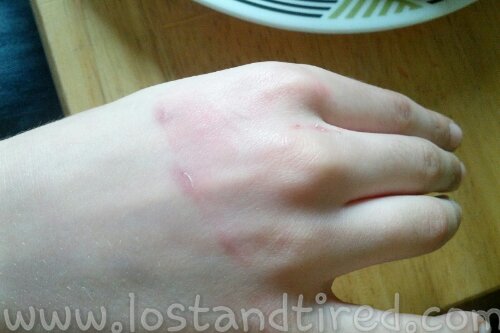 He says he was swinging his arms around and hit the corner of his dresser.  That much I believe.  However,  the why is what's in question. He had a huge meltdown this morning and I never looked at his hand after the meltdown.
He says it had nothing to do with the meltdown and happened much later. It looks like his hand was slammed in a car door,  doesn't it.  However,  the bruises actually line up with his dresser and I know it wasn't slammed in the car door.
I don't know why he would do this to himself.  Sensory,  anger or maybe it was an accident.
I suppose it doesn't really matter at this point.  No we have to decide whether or not to take him in to get it checked out. So much for our slow day today.
**Thanks for reading**
       -Lost and Tired
Please join our Autism Help Forum
Look for "Autism Help" app at the Google Play Store

Posted from WordPress for Android so please forgive any typos as auto correct and I don't get along very well sometimes.