I have a great many friends in the #Autism community,  both with and without #Autism.  I look at everyone as one big extended family.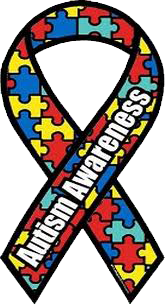 Sadly,  I know that not everyone is treated well.  There seems to be a lot of judgements being made about people within the community, by others within the community. I was hoping we could start to address some of these issues so that we can continue on with our mission of helping make the world more #Autism aware.

I wanted to use today and sorta take the pulse of the #Autism community.  I want to know how you think the #Autism community is doing to raise awareness and support those touched by #Autism?
Below are a few questions to get the conversation started. 
1) Have you found the community to be supportive to everyone within the community,  regardless of whether they have #Autism or not? 
2) Do you find the community to be united by our commonality or divided by our differences?
3) What do you think the community could do better?
4) Do you feel the large #Autism related organizations are doing to help those touched by #Autism and their families?
5) What has your overall experience with the #Autism community been?
6) What do you think the #Autism community is doing right?
This will be a tactful,  honest and insightful discussion.  Please treatment everyone with respect. 
This was posted via WordPress for Android, courtesy of Samsung's Galaxy S III. Please forgive any typos. I do know how to spell but auto-correct hate me.
Please join our Autism Help Forums
Look for "Autism Help" app at the Google Play Store