It's been awhile since I really spent any amount of time talking about my battle with depression. As some of you already know, I'm battling depression. This has been a war of both wins and losses, progress and setbacks.
However, I'm not ashamed to admit that I'm depressed and on medication for it.
There is a huge and I mean huge stigma attached to things like depression. I don't know if most people even understand what depression is. 

In its simplest form, it's a chemical imbalance in the brain and can affect different people in different ways.  However,  the point of this post is to share my personal struggles and update you all as to how I'm doing. 
Having said that,  I will post a link at the bottom of this post that will provide you with more information on depression. 
You may or may not recall that I'm currently on a medication called Paxil to help manage my depression. Periodically, I like to update you all as to how I'm doing and what I still need to work on.
I don't think many of you would be shocked to find out that I'm depressed. Let's be honest, my life is not easy.
I've been told by a few people, including family and friends that they don't like to even read this blog because it's way to depressing for them to read.  I've never really been offended by that but I always laugh and say,  "imagine actually having to live this".
I digress….
Back to how I'm holding up.
To put it simply, some days are better than others. Overall,  I think I'm hanging on but I do have my personal struggles. 
Right now,  this whole mess with Gavin is just eating me up inside. I'm torn between guilt and responsibility.  Guilt is such a difficult emotion to cope with and it never gets any easier,  at least for me.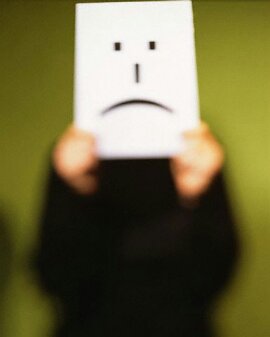 I think right now,  in this moment,  guilt is probably the biggest thing, weighing me down.
No matter how I try, I can't shake all this guilt and it just keeps feeding the depression, so to speak.
For me personally,  I'm over eating, especially at night.  It's become a very unhealthy coping mechanism I've developed recently and it's making weight loss extremely difficult.
This whole thing becomes a vicious cycle because the overeating or stress eating, makes it nearly impossible to meet my weight loss goals which in turn is depressing for me. I'm very uncomfortable in my own skin at times as I've become overweight.
For me,  it's really hard to stay motivated to do anything but that doesn't stop me from trying.
I think that overall, the medication is helping but it's either not as effective or things I my life have just reached a point where my current management plan needs tweaked.
Something that I think really does help me is this blog. Writing has been a way to help me stay centered and keeps me moving forward.
Another thing that I do is maintain an open line of communication with my wife so that she knows where I'm at, emotionally. I also don't let what other people say about me being depressed, bother me.
That about sums up where I'm at right now.
I'm taking my medication every day and doing my best to keep moving forward. 
I hope that my story helps anyone else out there battling the same thing to realize that they aren't alone…..
This was posted via WordPress for Android, courtesy of Samsung's Galaxy S III. Please forgive any typos. I do know how to spell but auto-correct hate me.
Please join our Autism Help Forums
Look for "Autism Help" app at the Google Play Store