One of the big things that we have to do as a part of Operation Hope is trying to get our lives back together.
Of all the things that we have to accomplish and all the challenges that must be met, the most difficult for me is picking up the pieces and moving forward.
I realize that may sound a bit cliche but it is what it is.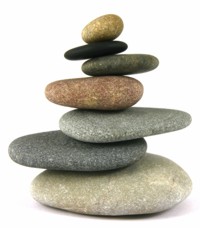 Trying to get our lives in track is no easy task.  In fact, at times I feel it's impossible. 
I so desperately want to be free from all the baggage we've collected over the years.  I want to see the boys happy and healthy. I want to be caught up on our bills and dramatically improve our living environment.
However, to do this is challenging. 
As I walked around my house, I'm completely overwhelmed by chaos.  We love in a really old house and so dust is a big problem.  It's an even bigger problem when you have kids with asthma.
I'm not lazy, I'm just constantly running around putting out one fire after another, with no end in sight.
When I do find time to straighten up, it's undone before I can even sit down and enjoy the fruits of my labors.  It's very much like raking leaves in the middle of Fall.  No sooner do you get the leaves raked and bagged, you turn around and the trees have vomited leaves all over the yard once again.
After a little while, it becomes discouraging and even demoralizing.
Aside from the housework, just staying on top of everything the boys need is a full time job in and of itself.
I haven't figured out how to even know where to start and I think that's key.