I'm writing this from timeout.  That's right, timeout. At this very moment, I'm in a really bad place and so I've placed myself in timeout while Lizze sits with the boys and puts them bed.
Elliott and Emmett have been fighting all evening. 
To be honest with you,  I just can't take anymore right now.  There is so much screaming in this house that it's maddening.  I don't even know why they are fighting in the first place. 

I'm sure it has something to do with the Gavin Effect, at least in part.  The Gavin Effect is the issues that stem from Gavin being present in the house.  The stress and tension that is produced by his behaviors, even when he's making good choices, could be cut with a knife. 
The entire household has been so traumatized by his behaviors over the years that it's very much like a PTSD reaction when he's around. 
He could be perfectly behaved but everyone is fearing his next outburst.  I can't begin to explain what that feels like, but it's horrible.
Even though Gavin has already left, everyone is very clearly on edge, including yours truly.  I'm so stressed out that my head is pounding and I just want to hide from everything. 
Right now we are experiencing a perfect storm.  Not only do we have the Gavin Effect in full force but we also have all the stress, overstimulation and anxiety from Christmas as well.  All of this unpleasantness culminates into a powerful vortex that seems to suck all the joy and happiness out of our lives and replace it with anger, frustration and chaos.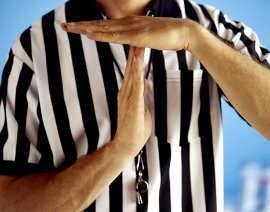 Tonight I have reached a point where I was so frazzled that I simply had to remove myself from the equation. 
I'm so grateful that Lizze was completely supportive. Truth be told, I'm probably driving her nuts right now.  I couldn't ask for a better partner on this journey. 
I'm stressed out so far beyond my limitations and I have a ton of driving that has to get done this week.  I have at least 2 trips to Cleveland for Lizze and various other appointments for the boys in between.
I've feel like I'm being crushed beneath the weight of responsibility and there's no end in sight. 
This friggin blog is constantly experiencing downtime and I don't know what the solution is.  I've worked so hard to get here and the downtime is killing me and my traffic.  If the blog is down then I can't continue to reach people. 
Even if I can resolve the server issues, I think I'm going to have to implement paid ads.  I've always tried to avoid these because I feel it detracts from my message but I need to make this site work for me and ads will not only help with hosting but my family as well.  Truthfully, I hate the idea of ads.  However, I suppose it is what it is. 
There is just so much weighing don't on me right now and I just feel myself cracking under the pressure and that simply can't happen, it just can't. 
I do have to say that I feel much calmer now that I've been writing.  It's like as the words pour out of me and onto the screen, the stress and pressure associated with them leaves as well. This is such a good thing for me to do and I can never really get away and write anymore. 
You may be surprised to know that 99% of all my writing is done from my phone.  I need to get a notebook with tax return this year because writing from my phone is not always easy and my computer is used for the TV and so it's occupied by the boys most of the time. 
Anyway,  this was a pretty good purge.  I don't feel like I'm going to explode anymore. 
Timeout can be a lifesaver for grownups as well. 
Sometimes I think we assume that as adults we just need to push through.  While that's true for some things, it's also important to recognize our own limits and remove ourselves when we are reaching our threshold.
I can't honestly say that I have never really lost my cool and just snapped, at least towards my family.  I aim to keep it that way and if timeouts are the tool I need to reach that goal than so be it.