I wanted to take a minute and explain some of the recent changes I've made to Lost and Tired.
As I'm sure you are aware of, I've been having a nunber of server issues lately.  You may experience instances where this site won't load or load properly. I've been working with Bluehost to get these issues addressed. 
Basically, the problem comes down to overwhelming amounts of traffic.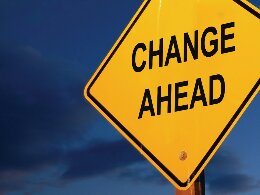 Obviously, this is a good thing. It means lots of people are benefiting from this site and lots of #Autism Awareness is being spread. However, the downside to this is that I'm having to implement things like Cloud Services in order to spread out the load, so as not to overwhelm the server. These solutions seem to be helping but they cost money and that is is short supply.
I'm so excited and proud that lostandtired.com is doing so well.
Having said that, I'm concerned about the growing monthly costs of maintaining this site. Letting it fail is absolutely not an option for me. 
The only solution I have been able to come up with is one that I personally detest. However, I think at this point it's become a necessary evil, at least for now.  I have implemented ads into this site for the very first time. 
My goal is to keep them unobtrusive but present nonetheless. 
I'm at a point, both with this site and in our everyday lives, that I need to increase our income.  With the mounting health issues and the rising costs of maintaining this site, ads seem like the logical solution. 
I realize that ads are pleasant but they serve an important role right now. 
I apologize for having added them and ask that you please just look past them.  Hopefully, the revenue generated from these ads will not only help my family but also help to keep Lost and Tired a beacon of light for those that benefit for it. 
Thank you in advance for your understanding and patience and I continue to work through some of the growing pains of this site.  🙂