Tonight we experienced world war 3, while trying to get Elliott to take his bedtime medications. These consist of melatonin and his new anti-depressant. Both pills are very small. 
Elliott has no problem physically swallowing the pills.  The problem however,  has more to do with simply not liking the idea of taking the medication.
I think, at least in Elliott's case, there is a huge element of control.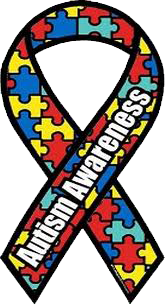 Think about it.  As an adult, we try to control as much of our lives as possible, especially when much of our life is outside of our control. 
Imagine what it must feel like for a small child with #Autism.  I completely understand where he's coming from and I actually support it.  I just can't support it when it comes to something like medications.  He's welcome to pick out his own clothes or choose his own haircut. He can even choose not to eat.
He simply has to take his medication.  We can even toss the melatonin if need be. 
However, he is so severely depressed that anti-depression medication is simply not negotiable.
Getting him to actually willingly take his medications are another obstacle.  Is it okay to force a pill down your child's throat? We aren't talking like antibiotics for an infection,  where it could literally be life or death.
However, depression is a serious illness as well and as bad as he's struggling, it's extremely important that he takes his medication.
I've tried rewarding him and that doesn't always work.  I've tried to reason with him because he's that kind of kids but that doesn't always work either. I've even tried making something he wants to do, contingent on him taking his meds.
I'm truly at a loss as to how we address this.  We'll meet with his psychologist on Tuesday and see what she says but that still 3 days away.
Autism is such a perplexing condition and it can have its fingers in many different areas of a person's life.  Addressing something like taking medicine has to be handled in a more sensitive manner. There are many things going on underneath the surface and simply charging ahead and using force can backfire in a very big way. 
There are no easy answers and sometime, no answers at all. 
I thought it would be beneficial to discuss how we handle these types of things.  Maybe trade tips and tricks.