I was wondering if any of you ever find yourself having to either raise your voice or actually yell at your autistic child?
I realize that this may be a sensitive issue for some but I'll be the first to admit that I'm guilty of of both.
Since Gavin's been gone and Elliott's been really struggling, I find myself having to raise my voice to him,  simply to get his attention.  Even worse, when he doesn't listen or flat out refuses to comply, I'm guilty of losing my cool and yelling at him just to get him to stop the whining and do what he's told.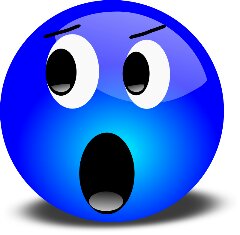 I hate doing that and I'm trying really hard to find my reserve of patience but sometimes it just doesn't happen. 
The reason I want to broach this subject is because I think it's important to remember that we are only human and we are charged with a job that often times call for superhuman abilities. 
Now I'm certainly not condoning abuse at all.  I don't condone any type of verbal or physical abuse. Please understand that there is a huge difference between abuse and simply raising your voice or yelling. Not that either of them are right, but there is a difference.
However, sometimes we say things that we later regret or raise our voices to our kids out of frustration. 
Is it right to do so? Should we try harder to make sure it doesn't happen? Of course it's not right and of course we should try hard to avoid these situations.
Having said that, before you beat yourself up to badly for raising your voice or yelling at your autistic child, please remember that your not perfect.  Your human and you are prone to making mistakes, especially when under the constant pressures that a special needs parent is under. 
Lizze and I have this agreement that if one of us is not in a good place,  we can put ourselves in a time out and the other with take over.  Also, if Lizze sees that I am struggling with the boys,  she will tag herself in and allow me to remove myself from the situation and vise versa.
It's important to me that I know my limits and when I feel myself approaching that limit, I take a time out and get myself into a better place. 
You single parents out there are simply heros to me because I don't know how you do it alone. 
Without someone to trade off with, things probably get pretty overwhelming at times.  Please know that I have nothing but respect for you and what you do.  You are all amazing to me. 
It's still important to recognize your limits and if at all possible,  remove yourself from the room or situation.  Trust me, I known that's not always possible.  Maybe you could put on some headphones or scream into a pillow. 
You can always vent your frustrations in the My Autism Help Forums. Trust me, we all get it.  No judgements, just understanding and compassion.. 
I'm always here if you would like to talk.  I also started a hash tag on twitter so you can ask questions about autism,  special needs parenting or simply start a discussion. Just include #MyAutismHelp in your tweet and others can join in the discussion or answer your question. 
Hang in there everyone.  I struggle from time to time, just like anyone else. 
I'm trying to learn that it's okay not to be perfect or have a limited amount of patience.
Chin up and stay strong.  Don't be afraid to use the resources I have provided to ask for help or guidance.  Heck,  even if you just want to chat with others who understand.