Big Fish Games is Paying It Forward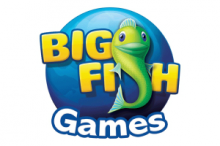 Big Fish Games reached out to me this week and wanted to Pay It Forward. Big Fish Games is one of the biggest names in gaming, both mobile and online. They also know how important apps and games can be for people on the #Autism Spectrum and so they wanted to provide one of my readers with a $25 Google Play Gift Card.
This means that the winner will have $25 big ones to spend on any android app(s) or game(s) they see fit.

Please remember to support the companies that are Paying It Forward.
Important Note:
Please keep in mind that I'm working really, really hard to bring these giveaways to you, my more than deserving readers. This is one of the ways that I'm trying to help the community and give back. This is one of the ways that I'm Paying It Forward.

I'm getting a ton of entrees into these giveaways but I'm having a difficult time contacting the winners.

Please remember to check the date that the giveaways end and make sure to provide the correct contact information.

I pay out of pocket for most of the shipping costs and I would like each prize to go to the person who won. However, people are responding to emails or the email address is dead.

You have 24 hours from the point I email you, to respond and accept the prize. I hate having to pass someone up because of the 24 hours expires.

To quote Jerry Maguire, "Help me to help you. Help me to help you…."

Please don't make me break out the movie quotes again….especially that one. 🙂

Thanks,

Rob 😉