My family has a large amount of medical issues.  Gavin and Lizze are by far the medically complex but the other boys have their share of health issues as well. 
Today we are taking Elliott to the pediatricians office because we've noticed that he seems to be losing, what I would consider as an unusual amount of hair.
The main concern right now reside in two categories. 

The first is nutritional and the second is immunological.
Elliott has been battling this sinus infection for a few months now and is on his 5th round of antibiotics. His doctor is concerned about there being something wrong with his immunoglobulins. 
On the nutritional side of things, Elliott is very hard to feed.
Ever since his allergy to tree nuts surfaced a few months back, his diet has gone down hill rapidly.  Therefore we are concerned about vitamin deficiencies as well. 
At the very least, today's appointment will bring with it, blood work. 
Because Elliott is so anxious about this type of thing, we have our blood draw preparedness kit. 
It basically consists of Lidocaine cream and two large bandaids, one for each arm. The idea is that the Lidocaine cream will numb the area so that when the blood is drawn, he doesn't feel it. 
Our hope is that this will reduce his anxiety.
This is what we do for Gavin before each infusion, in order to try to reduce his pain as much as possible. 
Some may say that we're babying the boys. 
The simple truth is that when your dealing with special needs kids, especially those with Autism or SDP, there is nothing wrong with trying to limit their stimulation. Our kids react so much differently to things like shots or blood draws, than do NT kids.
Look, when I was a kid, I hated shots as well.  However, I got over it and felt better, after the process was over.
Elliott will perseverate about this for a very long time. We will what we need to do to make this as easy for him as possible.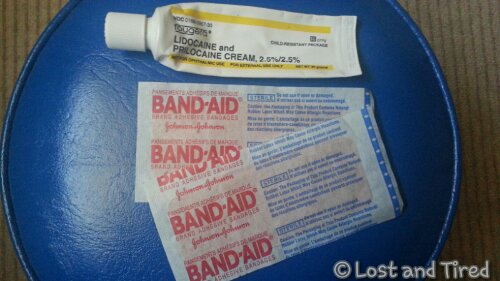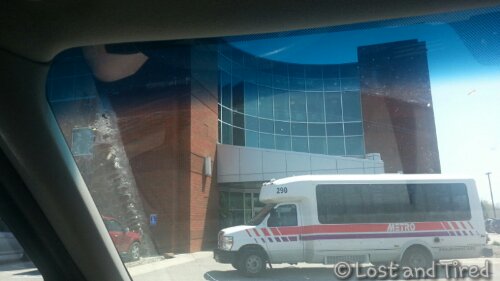 This site is managed via WordPress for Android, courtesy of the @SamsungMobileUS Galaxy Note 2 by @Tmobile. Please forgive any typos as autocorrect HATES me. 😉
Check out my #Autism Awareness Store to find really cool and unique #Autism Awareness Clothing and Accessories, designed by me. 😉
For more ways to help the Lost and Tired family, please visit Help the Lost and Tired Family.