The only way to describe what today was like is with the word chaos. The morning began with Gavin in so much pain we were getting ready to take him to the ER.
He was actually screaming in pain. 
He had Elliott totally freaked out and we were in such a hurry that we didn't send anyone to school.  Gavin was going to be in the hospital and Elliott and Emmett were going to my parents. 

I was freaked out myself and really worried.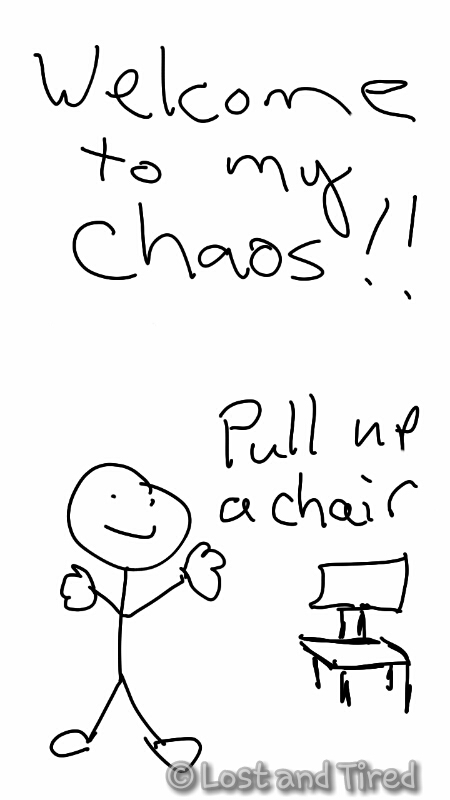 We ended up not having to go but by the time everything was said and done, it was already not a good day.  We were also waiting to hear from his cardiologist to find out if he wanted him seen and evaluated for his rapid heart rate. 
After that, the rest of the day was pretty much shot. 
Even before any of this happened, Elliott was upset.  We had some of those little animal things that you stick in water and they grow. Well, last night we stuck them in the tub so they could grow overnight. 
Daddy screwed up and didn't realize that these things were done growing in four hours. I'm used to the ones that take a few days. 
Anyway, when Elliott went into the bathroom this morning to check on them, it wasn't pretty.  They had actually exploded in the water.  All that was left was large blotches or slimy, colored goo. He wasn't happy….at all. 
Gavin's been a bit difficult today.
He's really been into tattling on his brothers for darn near everything.  When he wasn't telling on someone, he was talking incessantly about Sonic the Hedgehog.
Behaviorally he been doing okay though.  We had a tiny meltdown last night because he accidentally broke something and was upset with himself.
As the day wound to an end, Elliott was back riding the emotional roller coaster again. 
Thankfully, everyone is sleeping.
I hope to be joining the ranks of those sawing some Z's pretty soon.  🙂

This site is managed via WordPress for Android, courtesy of the @SamsungMobileUS Galaxy Note 2 by @Tmobile. Please forgive any typos as autocorrect HATES me. 😉
Check out my #Autism Awareness Store to find really cool and unique #Autism Awareness Clothing and Accessories, designed by me. 😉
For more ways to help the Lost and Tired family, please visit Help the Lost and Tired Family.