This morning is already taxing what's left of my sanity. Gavin will not stop talking and I'm pretty sure my head is going to explode, so you might want to take a step back.
He's manic and this isn't his fault but holy crap, his random thoughts are endless.
Dr.  Patti said that this is a manic thing with a smidgen of wanting to be the center of attention. From my perspective, that actually makes a great deal of sense. 

This morning, we are watch cartoons on Netflix and Gavin is giving us a play by play of what's happening. 
It's a lot like going to the movie theater and sitting next to someone who just won't stop talking the entire movie.  You get to the point that you (or at least I) want to dump your popcorn over their head and tell them to shut up.
Obviously we don't do that to Gavin but that doesn't mean that his talking is any less annoying.
I make it a point to sit and actively listen to him every single day.  I do the same thing for the other boys as well.  It's important for them to feel they can talk to both Lizze and myself.  However, Gavin isn't satisfied with that.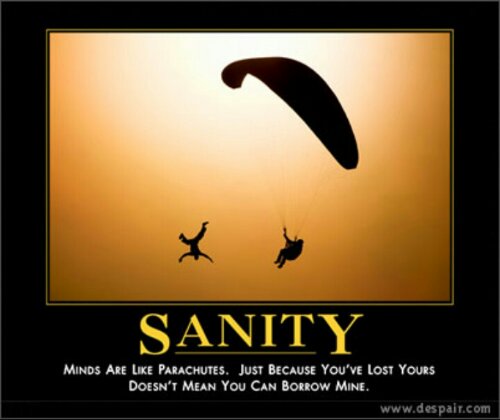 He'll get up and follow you around the house and continue talking.  It becomes like nails on a chalkboard after a short while and I have to once again sit him down and nicely tell him that he's talking to much.  I explain that I want to know what he has to say but my ears need a break. 
I also explain that when he talks like this, he can make people uncomfortable and so sometimes, less is more.
He'll say, "okay, sorry Dad", as he stares at me with a and expression that tells me that he has no idea what I'm talking about.
It's confirmed that he doesn't understand when he immediately picks up where he left off.  Either that or the impulse to talk is much stronger than he can control, which is likely especially when he's manic.
Either way, I've gone ahead and added my sanity to the endangered species list as I foresee a very near future, in which my sanity is all but extinct.
This site is managed almost exclusively via WordPress for Android. Please forgive any typos as autocorrect HATES me. 😉
Visit the My Autism Help Forums
To reach me via email, please Contact Me