Gavin and I have made it to Akron Children's Hospital this morning. We didn't have much problem getting here as traffic was pretty cooperative.  🙂
Gavin's moving really slow today and admittedly, I'm not in a good place today, so I'm finding this really frustrating.
He's not using his words very well today and is instead making noises or giving me looks to try and get me to do something.  When he does speak,  it's subtle manipulation.  For example: after his IVIG Infusion began, he wanted a pillow to put his arm on but instead of simply asking for a pillow, he simply complained about his arm hurting so the nurse would rush in and attend to his needs.

Umm…… That's not how we do things Mr. Gavin.  We use our words and if we need something, we ask for it. 
The nurses and staff are here to take care of his needs in regards to the IVIG Infusion. They are not here to be his servant.
I don't think I'm gonna make it today….. Right now I want to just scream and best my head into the wall.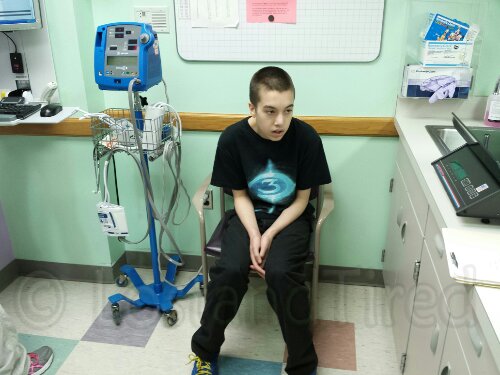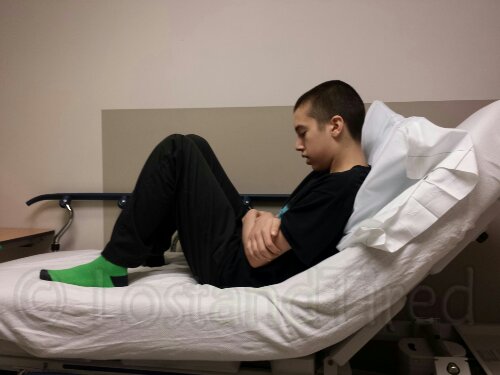 This site is managed almost exclusively via WordPress for Android. Please forgive any typos as autocorrect HATES me. 😉
Visit the My Autism Help Forums
To reach me via email, please Contact Me