I spoke with the school this morning concerning Elliott eating lunch all alone. 
Elliott was upset because he thought he had to eat lunch alone and did so for the last 2 days. 
He was under the impression that because he packed his lunch this week, that he wasn't allowed to eat with his friends that ate the cafeteria food. 

This was a sad misunderstanding.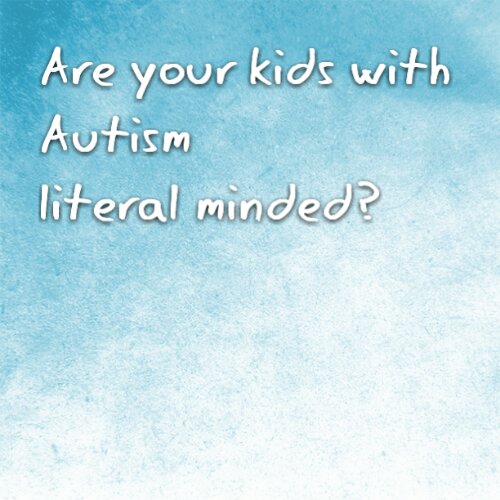 Turns out that earlier this week, the teacher on duty in the cafeteria asked Elliott to scoot all the way down, as he was the first in line and they wanted to begin filling up the tables. 
Elliott, being very literal minded, moved all the way to the back of the cafeteria, where he sat all alone for two days. 
He was heartbroken because he thought he had done something wrong and was being punished. 
I explained to the school this morning about what Elliott thought and they were horrified.
They made sure to explain to Elliott that he misunderstood what they had asked him to do.  They had wanted him to scoot down because his class was supposed to sit together and he was at the wrong table.  They didn't mean for him to sit all the way in the back. 
Needless to say, the situation has been addressed and Elliott he has rejoined his little friends. 
His heart has mended and he feels much better now. 
It's amazing how literal my kids can be.  I'm grateful that this can be put behind us now.  🙂
Are your kids very literal? Can you share an example of this?
This site is managed almost exclusively from my Galaxy S4. Please forgive any typos as autocorrect HATES me. 😉
Follow @Lost_and_Tired

"Like" me on Facebook

Visit the My Autism Help Forums
To reach me via email, please Contact Me
Setup of an account with Bluehost and I get paid. If your looking for a host for your website or blog.
Click the image below and check out Bluehost. It's what I use.