Lizze went to Elliott's IEP meeting alone because I was unable to walk. I know this sound crazy but I love going to our kids IEP meetings.  Our experience with Summit Academy Schools has always been positive when it comes to IEP's.
For me, it's a chance to learn about my kids and better understand what their individual educational needs are. 
I truly wish all of you could have this IEP experience because I know how badly they can go in other schools.  I know what our experience was with the Canton City School System and nightmare doesn't quite do it justice.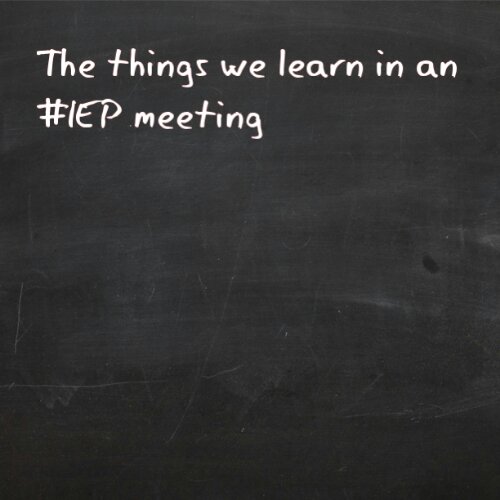 What did we learn about Elliott today?
We learned that Elliott is loved by his teachers and is the model of good behavior.  We also learned just how advanced he is, at least in English and Reading class.  The goal for his class and age is to be able to read 30 words a minute without any mistakes and Elliott's well over 70 already. 
He's testing off the charts and we couldn't be prouder. 
We did however, learn that he's having a bit of a rough time with charts and graphs but that's something that we can help him with. 
Socially he doing amazing as well and has tons of friends. He is however, very sensitive and feels like he's made fun of at times.  The reality appears to be that his friends are joking around and Elliott takes it personally, when it isn't meant to be that way. 
Outside of that, he's doing really, really well. 
They are going to be doing reading dysfunction testing soon. This will help to rule out anything serious behind his occasional inverting of numbers and letters. 
If you ask me, this was a very educational and informative IEP meeting.  I can't say enough about the IEP process at Summit Academy Schools. 
Elliott, if you ever read this, I want you to know just how proud of you we are.  🙂
This site is managed almost exclusively from my Samsung Galaxy Note 3. Please forgive any typos as auto-correct HATES me. 😉
Follow @Lost_and_Tired

"Like" me on Facebook

Visit the My Autism Help Forums
To reach me via email, please Contact Me