In my life, there are literally a million reasons to be stressed out beyond all imagination.  I'm not one of those people that are overly positive but I do try to find something to be grateful for, as often as I can. 
I'm not a fan of spinning something to make it look positive, when the reality is anything but. 
With that said, today definitely had its ups and downs.  We got off to a really rough start this morning. Everyone was kinda at each others throats, including Lizze and I.  No one was really cooperating and I was trying to get get the boys to school and Gavin to his IVIG Infusion at Akron Children's Hospital.

Putting all of that aside for a minute, things turned out okay. 
While Gavin was a tiny bit whiney at the hospital today, he did really, really well.  As  you can see in the picture below, his vitals were stable as well.  This almost never happens.  You're goddamn right I'm grateful. 😉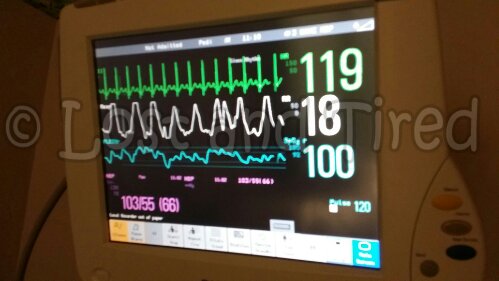 Gavin was visited by the Akron Zoo and the Doggie Brigade, while he was being infused.  I didn't get a picture of the nice Chocolate Lab, I did get pictures of some of the Zoo animals.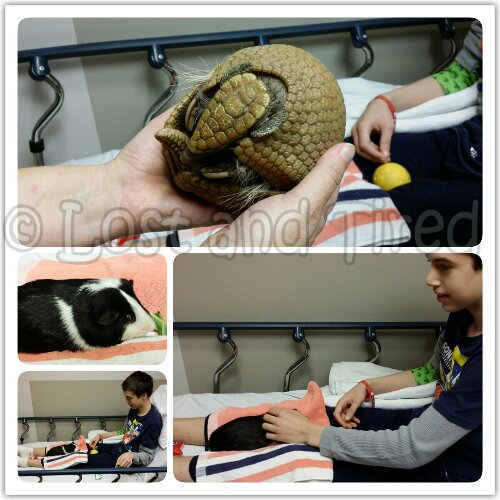 The bottom line is, Gavin survived the IVIG Infusion and the car ride back and forth.  That's hugely positive and I'm infinitely grateful for that as well.
After picking up the boys from school, I learned that Emmett made it to treasure box three times today. That's how amazingly awesome he was at school today.  Elliott had an equally awesome day at school today as well. 
Around 4pm I met my Dad at his neighbors house to pick up a new couch. It's actually very gently used and is very new for us. 
Believe it or not, Gavin even helped me carry it into the house.  Awesome…… Just awesome..
You know something? I've learned to not always have high expectations because that can sometimes lead to disappointment.  Having said that, Gavin survived his infusion, the boys had good days at school and Lizze even got to sleep after dinner as well. 
These are all positive things and I'm choosing to be grateful for the victories, regardless of how big or small they may seem. 
We've lived to fight another day. 🙂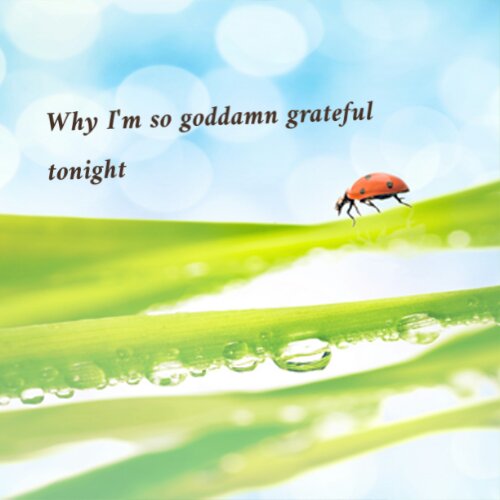 This site is managed almost exclusively from my Samsung Galaxy Note 3. Please forgive any typos as auto-correct HATES me. 😉
Follow @Lost_and_Tired

"Like" me on Facebook

Visit the My Autism Help Forums
To reach me via email, please Contact Me