The other day I was talking to the boys about something. I don't remember what it was but it led to a conversation about what we are all scared of.
Elliott's pouring his heart out and telling us all how afraid of shots, needles and blood work he is.
Gavin talked about how he doesn't like seeing blood and how much he hates needles as well.

I shared how terrified I am of the dentist and how I'm going to overcome that fear because I have a sensitive tooth and I probably need to get it checked out.
This was a really meaningful conversation and everyone was sharing and learning from each other.
Then Emmett John shares his absolute worst fear….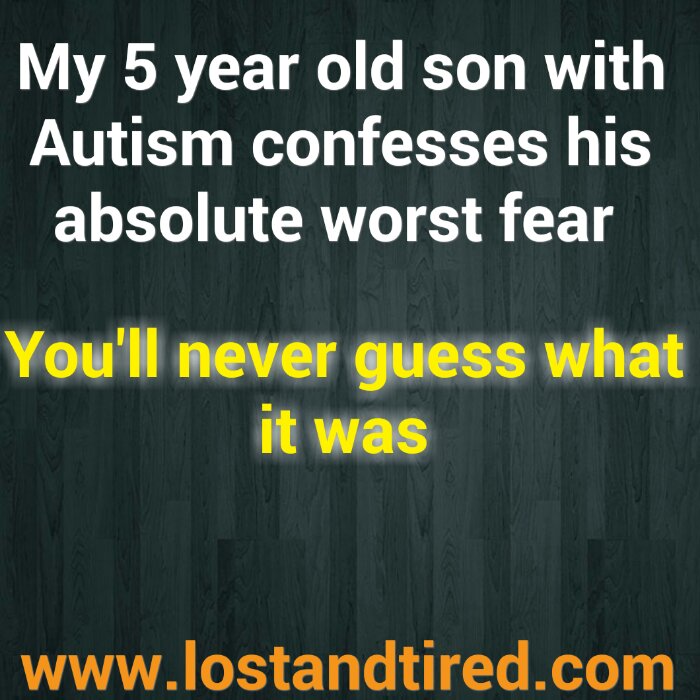 You're never gonna guess what he's most afraid of. This is where the serious conversation took a really funny turn. Emmett announced, in his most serious face, that his words fear is Cheetahs. That's right… Cheetahs…
I was trying not to laugh because he was totally serious about this.
He went on to explain that he thinks "it would be bad to be outside and run into a Cheetah because they could catch you and chew on you. They're really fast Dad."
It was hilarious, although I didn't laugh because he wasn't trying to be funny.
Now I know that Emmett's afraid of a big cat that he almost assuredly will never run into while playing outside. Good to know I guess and excellent job explaining his fears to us.
This site is managed almost exclusively from my Samsung Galaxy Note 3. Please forgive any typos as auto-correct HATES me. 😉
Update: If you like this post, check out these as well. Click —–> Here <—– for my Top Posts.
Follow @Lost_and_Tired

"Like" me on Facebook

Visit the My Autism Help Forums
To reach me via email, please Contact Me