Gavin's acting strange today, even for him. His color is really bad and he's unable to focus on anything. A large part of this is due to the mania but the other part of it seems as though he's simply run down.
He's been upsetting his brothers this morning because he convinces them to help him with a Lego project and then gets up, walks away and does something else.
Right now he's taking a nap.

I have to get ahold of Dr. Reynolds office and find out what they want us to do. His Lithium levels are at the proper therapeutic levels but that doesn't mean the current therapeutic level is working anymore.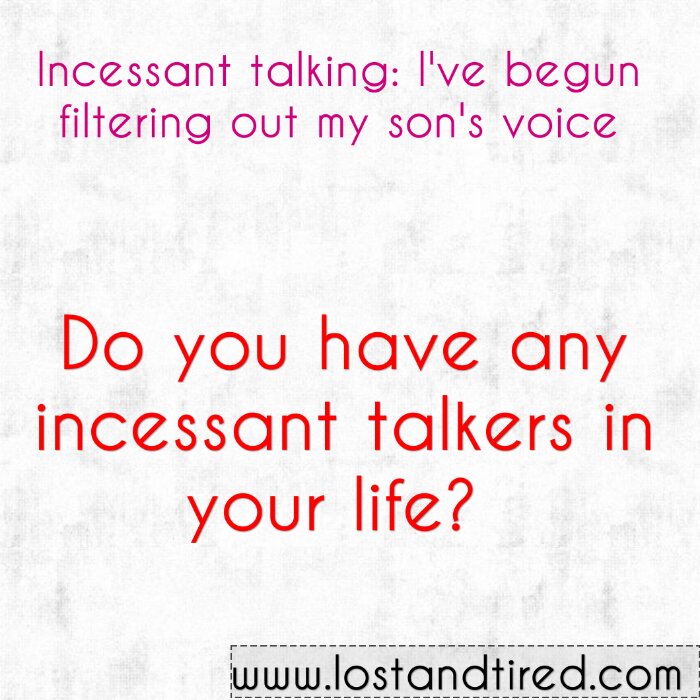 I suppose it will be interesting to see how he does once back in the school environment. Maybe the structure and routine will help to ground him.
Until then, I will admit that I've begun tuning out his incessant talking.
Like the NSA listening to our phone calls, my brain will pick up any keywords that would require me to pay attention to what he's saying.
Aside from that, my brain just can't take anymore right now. Gavin has talked me into near insanity and I have to filter out his voice so I don't go crazy. It's sad that I have to do this, especially since it's not Gavin's fault. However, those of you that have incessant talkers at home, know all to well of the impact incessant talking can have on someone.
This site is managed almost exclusively from my Samsung Galaxy Note 3. Please forgive any typos as auto-correct HATES me. 😉
Follow @Lost_and_Tired

"Like" me on Facebook

Visit the My Autism Help Forums
To reach me via email, please Contact Me