We had a really rough night with Elliott. He's struggling a great deal emotionally and I don't know how to reach him. He's so angry, hurt and scattered but we aren't sure why because much of what he is upset about, never happened.
His perception is often inaccurate and there is no convincing him that he's misunderstood or misinterpreted a situation. He feels that he's not loved or that he doesn't matter to us and I don't even know what to say. Of course he's loved and he absolutely matters. We tell him and show him that all the time but that message seems to be getting lost and that's a problem.
We've spoken to his therapist at length about this. She's known us very well since before Lizze was pregnant with Elliott and has watch him grow. While I don't know where we went wrong, it feels like must have done something wrong because our almost 13 year old doesn't feel that we love him. Somethings not right and we need to fix it.

Elliott is struggling for many reasons. He's Autistic, depressed, incredibly anxious, very sensitive, possibly bipolar and heading into his teenage years. He's surrounded by other people who are struggling with life as well and that's not easy.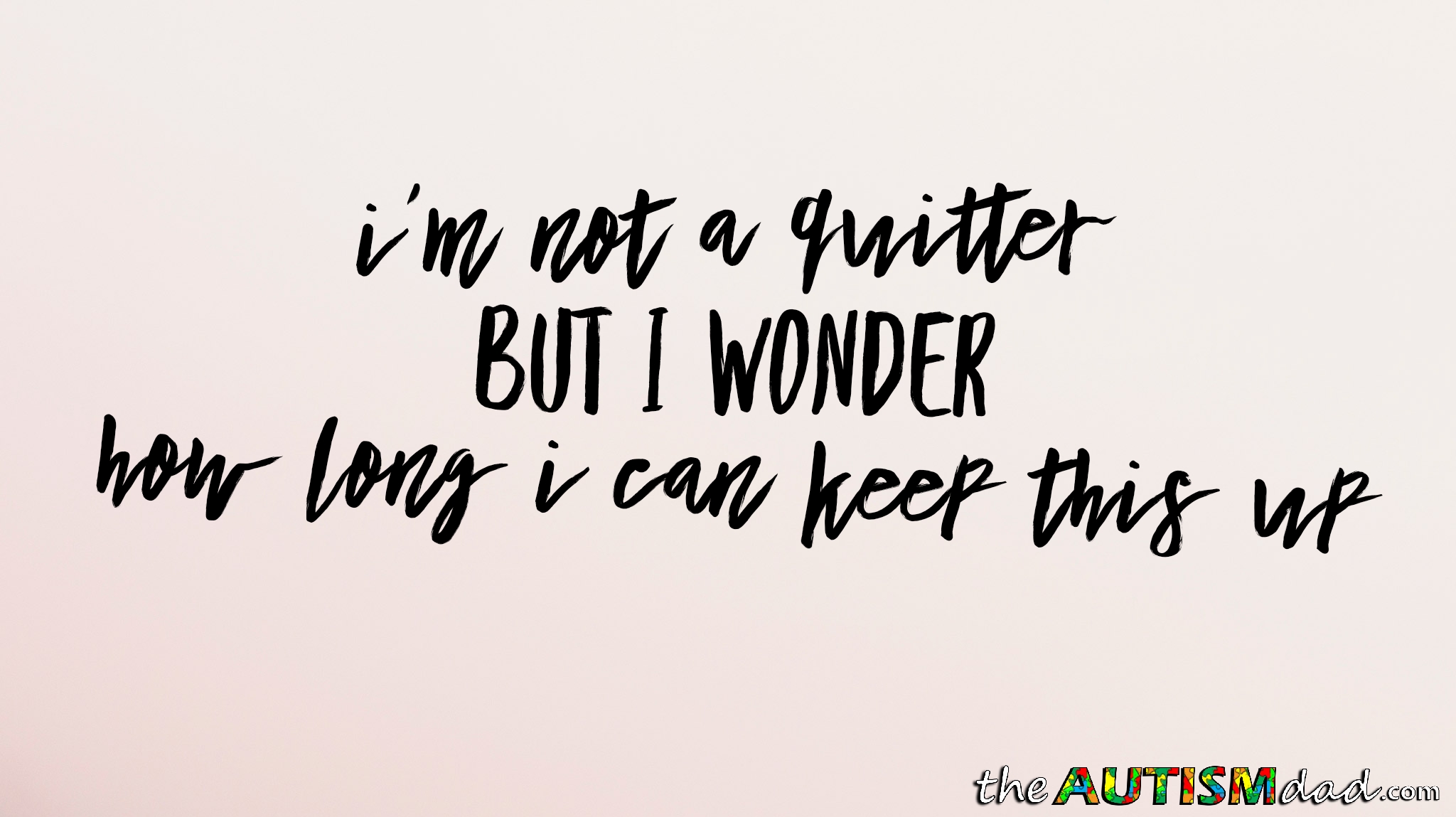 He's very impulsive. He doesn't really think through things, he reacts and he reacts emotionally. I feel like in these moments he's sorta checked out and is running on pure emotion. It's absolutely heartbreaking because I believe he believe these things are true and there isn't anyway we've been able to do get through to him.
The things that come out of his mouth in these moments are hard to hear. The fact that we can't reach is an awful feeling.
I've mentioned before that Elliott is getting all the help we know to get for him. This is a complex problem with many moving parts. Most of those parts are Special Needs in nature but I'm sure some are more traditional or typical of his age. Where one starts and another stops in unknown.
I can say that this is exhausting and the very thought that he might truly believe he's not loved, keeps me up at night. I'm so overwhelmed by everything. I'm heartbroken for my son and I don't know what to do.
This is also only one single challenge, in an arena filled with challenges. It's hard to get anywhere because this needs our attention but so do the other hundred problems that we have. Everyone is struggling. Everyone needs/deserves my time and energy but there's not enough of me to go around. As much as I know I have very really limits, I can't help but feel like a failure.
I'm trying to find a balance that allows me to meet everyone's needs but it's not proving to be easy. I desperately need to focus on work because we are drowning but I'm so distracted by everything and I'm being pulled in too many different directions. Every challenge that we're facing at the moment is important. My family needs my physical and emotional support 24/7 but I also need to be able to provide at the same time.
I'm on complete overload and this doesn't even include what I went through this morning with Emmett.
I'm not a quitter but I'm also beginning to wonder how long I can keep this up.